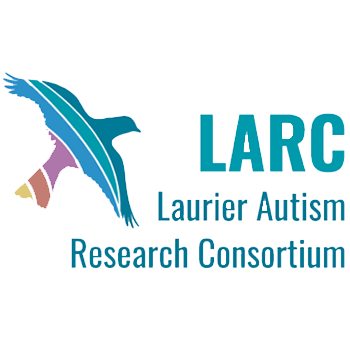 Founded by Drs. Janet McLaughlin and Margaret Schneider, the Laurier Autism Research Consortium (LARC) is a passionate group of professors, research assistants and students, working alongside various autism organizations, clinical experts, parent advocates, families and individuals with autism. Through conducting and sharing socially engaged research with policymakers and the public, our collective goal is to improve the quality of life for all autistic people and their families.
How to Get Involved
Stay tuned for upcoming research projects and opportunities.
If you are interested in doing graduate or postdoctoral research with us, get in touch to discuss possibilities. If you are interested in undergraduate study in the area of autism, consider the Autism Stream in Laurier's Community Health program.
Research and Commentaries
Staff Members
Stephen Gentles
Stephen Gentles is a postdoctoral fellow with Drs. Janet McLaughlin and Margaret Schneider at Wilfrid Laurier University, working to advance the LARC program of research. He has a background in health information and clinical epidemiology, and his program of research is aimed at promoting caregiver perspectives and developing knowledge and tools to support the important roles caregivers play in navigating and directing care for their child(ren) with a neurodevelopmental condition. He completed his PhD in the Health Research Methodology Program at McMaster University, and recently completed a postdoctoral CIHR Health System Impact fellowship with Margaret Spoelstra at Autism Ontario, and Dr. Stelios Georgiades at the Offord Centre for Child Studies at McMaster University.
Twitter: @SteveGentles