Skip to main content
Admissions Toolkits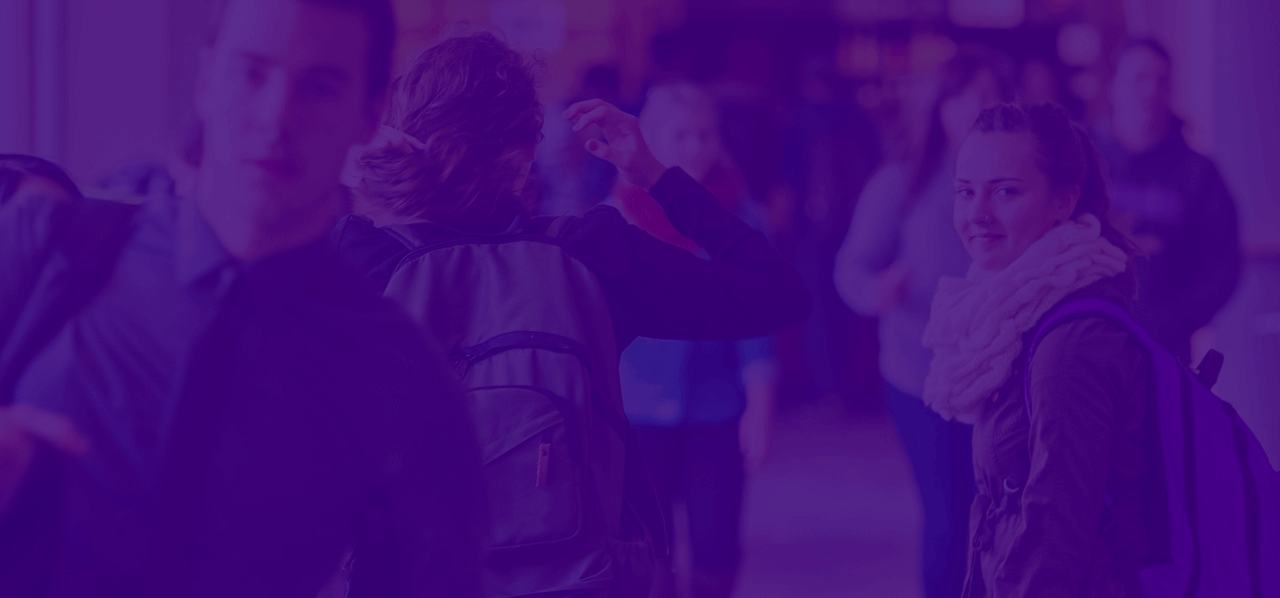 Join us at Laurier
Being a Golden Hawk means more than just cheering on our (really good) varsity teams – it means being a student who cares about your community, who works hard in the classroom, and who takes advantage of all the learning opportunities that can happen outside the classroom, too.
---
Whether in science, business, arts, music, education, social work or any of our other disciplines, Laurier researchers tackle local and global challenges through nearly two dozen research centres and institutes – often combining disciplines to explore problems from multiple angles.
Centres and institutes that require specialized infrastructure are brought together in collaborative facilities such as the Centre for Cold Regions and Water Science, the Balsillie School of International Affairs and the Science Research Centre.
Research Centres and Institutes
Government of the Northwest Territories Partnership
Wilfrid Laurier University and the Government of the Northwest Territories (GNWT) signed a 10-year (2010-2020) partnership agreement in May 2010 to expand the Territories' capacity to conduct environmental research and monitoring, and to train the new expertise needed to manage its natural resources for future generations.
The GNWT-Laurier partnership is a step that will help ensure that the water of the NWT "remains clean, abundant and productive for all time," as called for by the NWT Water Stewardship Strategy. GNWT and Laurier share a $6.3 million grant from the Canadian Foundation for Innovation, titled "Canadian Aquatic Laboratories for Interdisciplinary Boreal Ecosystem Research" (CALIBER), which serves as the infrastructure platform for the partnership. GNWT and Laurier personnel also collaborate on numerous research and training initiatives.
The Centre for Cold Regions and Water Science is the Laurier home of the partnership.
Social Innovation Research Group
The Social Innovation Research Group (SIRG) or Groupe de recherche en innovation sociale (GRIS) is a research and popular education training incubator. SIRG/GRIS is a bridge between the university and the larger community in order to enhance innovative and creative working partnerships that value arts-based social development as a legitimate component of community development practice. SIRG/GRIS also acts as a training portal for MSW and PhD students, as well as an educational arena whereby faculty, students and community partners engage in community-based research projects designed to meet the needs of community partners and individuals who seek support and networks to enhance their own community capacity building strategies.
Techne Biopolitical Research Group
Technē: Wilfrid Laurier University Biopolitical Research Group is an interdisciplinary research group focused on advancing biopolitical research at Wilfrid Laurier University. We are the Canadian branch of a new international network of research centres and laboratories called Workiteph: Network on Italian Thought and European Philosophies. We aim to create an intellectual environment in which members can develop and share ideas, conduct research, collaborate, and mobilize and disseminate knowledge. Our group emerges out of a desire to position Laurier researchers as core contributors in this international field of research. Technē is composed of members from Laurier and affiliated members from other external institutions.
---
We see you are accessing our website on IE8. We recommend you view in Chrome, Safari, Firefox or IE9+ instead.
×