Christina Han, an associate professor in the Faculty of Liberal Arts, and Jerzy Kaplanek, a professor in the Faculty of Music, are recipients of Wilfrid Laurier University's 2023 Faculty Award for Service Excellence and Community Engagement. 
The Faculty Award for Service Excellence and Community Engagement recognizes full-time faculty and librarians who, in addition to their exemplary teaching and scholarship, have made significant service contributions to the community and university. Han and Kaplanek will receive their awards during June convocation ceremonies. 
"Dr. Han and Dr. Kaplanek are exceptional individuals who have demonstrated a deep commitment to serving their communities, both inside and outside of the university," says Heidi Northwood, interim provost and vice-president: academic and selection committee chair. "Their tireless efforts to engage with and support those around them have made a lasting impact. They serve as shining examples of the kind of service and engagement that Laurier values so highly."
Christina Han 
Demonstrating an unwavering commitment to community engagement throughout her career, Christina Han has been a leader in Brantford's heritage and arts community since joining Laurier in 2013. She played an integral role in establishing the Academic, Creative and Engaged Research Showcase (ACERS), an annual event empowering undergraduate students by providing them an opportunity to demonstrate their innovative and impactful research to the wider community. This program involves significant hands-on work with funders, community members, students, faculty and staff, while providing a rewarding experience for all who participate.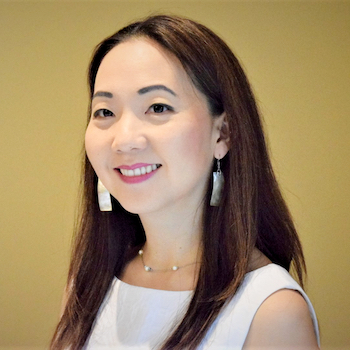 "Christina goes above and beyond in her service to the institution and to the wider community," says Janny Leung, dean of the Faculty of Liberal Arts. "The curatorial, community and academic events she organizes are always thoughtful, engaging and energizing. Christina's efforts in building and maintaining relationships and her exceptional gift in bringing people and communities together have hugely benefited our faculty and beyond."
Han was recently appointed the inaugural director of the Laurier Hub for Community Solutions, which connects community partners with the insights, innovations and research of Laurier's faculty and students. She is at the forefront of community-engaged initiatives within Brantford and leads in building an impactful model of collaboration between Laurier and surrounding communities.
"I am greatly honoured to be the recipient of this special award," says Han. "I would like to thank everyone who has worked alongside me, especially my colleagues on the Brantford campus, whose hard work and true dedication to this community have made an impactful transformation." 
Jerzy Kaplanek
Jerzy Kaplanek is an accomplished musician and educator who has made a significant impact both within and outside the university since joining Laurier's Faculty of Music in 1991. A professional violinist and member of the Penderecki String Quartet since 1987, Kaplanek has performed throughout North America and around the world. He has led several community-engaged projects, including his recent leadership of the Ukraine Benefit Concert hosted by Laurier Helps Ukraine.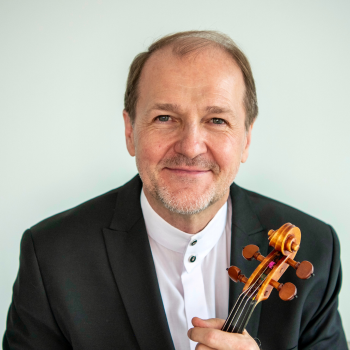 "Jerzy is an incredibly talented musician and a kind, giving person," says Cynthia Johnston Turner, dean of the Faculty of Music. "Everyone in the faculty is delighted by this highly deserved recognition. His long-standing musical and professional leadership in the Penderecki String Quartet, in the faculty and university, in the broader Kitchener-Waterloo community, and the country cannot be overstated."
Kaplanek is the co-founder and leader of QuartetFest, an annual initiative that since 1992 has paired young artists with world-renowned performers, and in 2008 founded the Laurier String Academy, a program offering comprehensive training to elementary and high school students in Waterloo Region.
"Winning this award would not have been possible without inspiration from my colleagues, Wilfrid Laurier University and the greater K-W community," says Kaplanek. "I have always been motivated to share my passions to help build a meaningful and impactful environment. The arts and music specifically have the power to speak to humanity on a very profound level. I'm extremely honored and humbled to be a recipient of this important award and thankful to the committee for acknowledging my work."