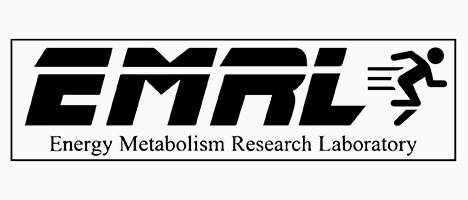 The overall focus of the Energy Metabolism Research Laboratory (EMRL) is the effect of exercise and nutrition on energy balance which is the difference between energy intake (food) and energy expenditure (physical activity and exercise). We have been very interested in the effects of exercise intensity on both energy intake (specifically appetite-regulation, for which we are funded through NSERC) and energy expenditure both during and following exercise.
Research Projects
Appetite Regulation
Appetite regulation involves the integration of the orexigenic (appetite stimulating) and anorexigenic (appetite inhibiting) hormones in the arcuate nucleus region of the hypothalamus. The main implicated peripheral gut-derived signals include ghrelin (orexigenic), PYY (anorexigenic), and GLP-1 (anorexigenic). These signals are integrated in the brain to ultimately affect energy intake. The proposed research program will improve our understanding of appetite regulating hormones by assessing a number of their potential physiological mediators.
Overall, the long-term goal of my research program is to provide a more thorough understanding of the specific mechanisms/signals responsible for human appetite-regulation (Hazell et al. 2016) and develop new insights and improved strategies to induce body fat loss, ultimately aiding the treatment of metabolic disorders such as obesity and type 2 diabetes.
High-intensity Interval Training
High-intensity interval training (HIIT) involves brief repeated bouts of near maximal exercise (80%–100% maximal heart rate interspersed with short recovery periods and has been shown to elicit comparable health and performance benefits to moderate-intensity (70% maximal oxygen consumption (VO2max)) continuous training, albeit with much less time-commitment and exercise volume.
Similar benefits are achieved with a more intense form of intermittent exercise known as sprint interval training (SIT) that involves supramaximal (>100% VO2max) work bouts, traditionally structured as four to six 30-second "all-out" efforts separated by four minutes of recovery. We are interested in the effects of both HIIT and SIT on energy expenditure, substrate oxidation, and its ability to promote fat loss in response to a training program.
Partners
Student Researchers