Why Work at Laurier?
We are a community – it's what brings our students here and what keeps our people here. Faculty and staff take pride in building meaningful relationships with students and co-workers, and supporting their individual paths to success.
As a comprehensive university with more than 19,000 students, Laurier has grown rapidly in research intensity and graduate programming. Today, Laurier's research environment consists of more than 500 researchers in nine faculties forming a highly interactive and interdisciplinary academic community. Laurier was recently named the most sustainable campus in Ontario, number one in research-growth and number one in student satisfaction.
Waterloo Area's Top Employers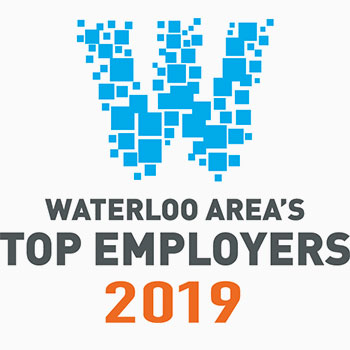 Laurier has been named by Canada's Top 100 Employers as one of Waterloo Area's Top Employers in recognition of its high-quality workplace policies and programs.
Learn more about the reasons why Laurier has been selected as one of Waterloo Area's Top Employers for 2019.