President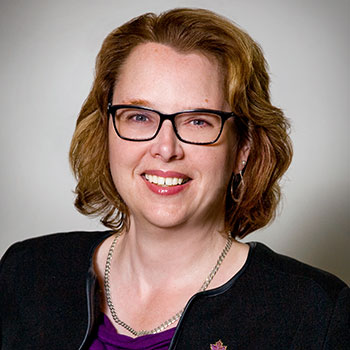 Deborah MacLatchy began her five-year term as president and vice-chancellor of Wilfrid Laurier University on July 1, 2017. In this role, she is responsible for the overall academic and administrative operation and strategic direction of the university, and is accountable to Wilfrid Laurier University's Board of Governors.
Executive Leadership Team
The Executive Leadership Team, in service to Laurier and its intersecting communities, enables the identification, development and execution of strategies and programs to advance Laurier's vision, mission and values.
Dr. Robert Gordon, Provost and Vice-President: Academic
Robert Gordon, a leading authority on environmental issues in Canada, joined Laurier as vice-president: research in November 2015. He was appointed to provost and vice-president: academic on July 1, 2018. In this role, Gordon is responsible for implementing the priorities outlined in Laurier's Strategic Academic Plan, including advancing academic excellence, expanding experiential learning and enhancing diversity. He will serve as senior lead in implementing the academic plan for Laurier's Milton campus. Gordon works closely with the president and vice-chancellor on university-wide strategic planning and executing the university's Strategic Mandate Agreement with the province. He also holds a faculty appointment in Laurier's Department of Geography and Environmental Studies. Prior to joining Laurier, Gordon was dean of the Ontario Agricultural College at the University of Guelph, the largest agriculture and food faculty in Canada. He previously held a prestigious Canada Research Chair in Environmental Resource Management at the Nova Scotia Agricultural College (now Dalhousie University). Gordon earned a bachelor's and a master's degree in engineering from McGill University and a PhD in land resource science from the University of Guelph. He is the recipient of many awards, including the Nova Scotia Premier's Award of Excellence.
David McMurray, Vice-President: Student Affairs
With a focus on the quality of student life and an exceptional Laurier student experience, the vice-president: student affairs is accountable for the development and delivery of all student-life policies, programs, services and facilities on Laurier's campuses. David McMurray plays a lead role in Laurier's strategy to integrate its academic/curricular agenda with the co-curricular elements of student learning, development and engagement. Direct responsibilities include: accessible learning, athletics and recreation, community service learning, chaplains and multi-faith team, conference services, co-operative education and career development, counselling services, food services, health services, judicial affairs council, Laurier One Card program, learning services, Rainbow Centre, residential services, student diversity support, Student Leadership Centre and the Women's Centre. McMurray has been an active member of the Canadian Association of College and University Student Services for more than 30 years. 
Heidi Northwood, Interim Senior Executive Officer of the Brantford Campus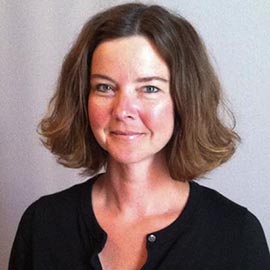 As Senior Executive Officer, Brantford campus, Heidi Northwood represents the office of the university president at the Brantford campus. She works to create opportunities and strategies that advance Laurier's academic mission, build relationships with campus partners and stakeholders, and support academic and administrative leaders. In addition to her role as interim SEO, Northwood is the dean of Liberal Arts at the Brantford Campus. Prior to joining Laurier in 2014, Northwood was the director of Integrative Programs and the Core Curriculum at Nazareth College in Rochester, NY and a professor in the philosophy department. In addition to teaching and working in the area of Ancient Greek philosophy and science, she led the development of a new core curriculum, experiential learning opportunities and assessment structures, and twice co-led the College's self-studies and external accreditation. Heidi received her bachelors and masters degrees in philosophy from Western University and her PhD in philosophy from the University of Alberta.