Thomas Rodriguez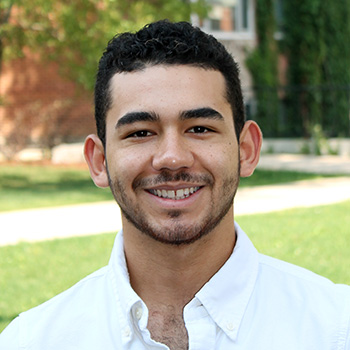 current student

"I chose Global Studies because it provides me with various perspectives to understand world issues and pursue solutions to global challenges. In particular, I've learned new ways of thinking about everyday realities like economic inequality or gender disparities, and also how history shapes the way people behave today.
"After graduation I'd like to pursue a career in economic development, hopefully working for an organization like the World Bank, International Monetary Fund or United Nations. In the long term I want to go back to my home country, Colombia, to help achieve its full potential."
Elena Favaro Viana (BA '13)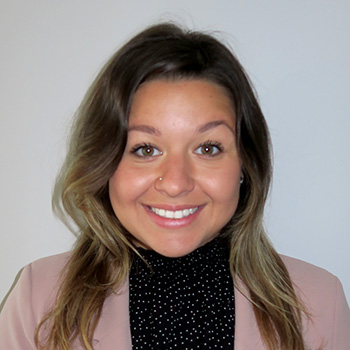 "Global Studies engaged my passion to understand the world and travel beyond the classroom. After Laurier, I completed a law degree at the University of Sussex and a master's in International Criminal Law at the University of Leiden.
"My work in Global Studies helped me secure an internship with the UN-sponsored Extraordinary Chambers in the Courts of Cambodia, and I later moved on to a contract with the International Criminal Court. I owe a big part of who I am today to the professors in Global Studies, who gave me the confidence to push my boundaries."
Moyo Arewa (BA '15)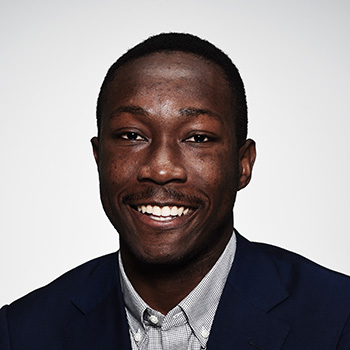 "Global Studies encouraged me to consider diverse fields of knowledge related to governance in an interconnected world. After completing a Masters of Global Affairs at the University of Toronto I moved on to become an Urban Fellow at the City of Toronto, where I support policy development by conducting research and stakeholder consultations.
"Global Studies helped prepare me for my current role by giving me key research and analytical skills, and by encouraging me to think beyond my own immediate frame of reference."