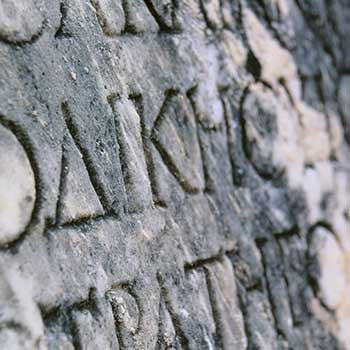 History (PhD)

 waterloo
Print | PDF
Faculty of Arts  |  Faculty of Graduate and Postdoctoral Studies
Our PhD in History program is part of the Tri-University Graduate Program in History, a partnership of Laurier, the University of Waterloo and the University of Guelph. This collaboration makes it possible for you to access the scholarship and experience of more than 65 graduate faculty and the resources of three universities. The integration of history departments makes this program one of the biggest graduate history programs in Canada, while retaining the small classes and supportive student-professor relationships associated with History at Laurier.
Other innovative features of our program include a first-year professional development seminar and a presentation of a portion of your dissertation in a colloquium setting.
Our program emphasizes teaching skills, and most eligible doctoral students have the opportunity in their fourth year to teach a course of their own, with mentorship from a faculty member.
Program Structure
This program is designed so that it can be completed in four years of full-time study. It consists of a mixture of seminar courses, presentations, examinations, and student instructional opportunities. These milestones keep you in intimate contact with your committee, incorporating feedback into every stage of the program.
You must complete a:
major field seminar
two minor field seminars
professional development seminar
qualifying examination
thesis proposal
colloquium
thesis
Students generally participate in three field seminars in their first year and sit their major field exam in their fourth term.
ARE YOU AN INTERNATIONAL STUDENT? 
More information can be found on the International Applicants page.