Kiara Daw feels at home at Wilfrid Laurier University. After attending two other universities, she was grateful to find the inspiring blend of social justice, research opportunities and faculty support that she was looking for at Laurier.
"When I came to Laurier, I really felt like I mattered," says Daw, who completed her Master of Arts in Social Justice and Community Engagement in 2022. "The mentorship I received from my supervisors, Marcia Oliver and Rebecca Godderis, was unparalleled to anything I had ever received at any other institution. They helped me bring my ideas to the table, showed me where I belong in academia and pushed me to be better."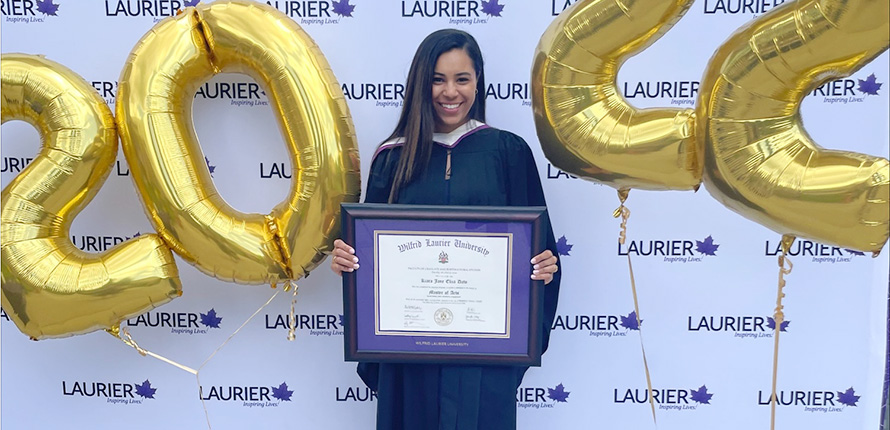 While studying the experiences of Black high school students as part of her master's degree, Daw learned that her passion lies at the intersection of education and equity, diversity and inclusion (EDI) efforts. Through Laurier's work-study program, she worked with the Office of the Associate Vice-President: EDI to develop an inclusive research course. Now, while pursuing her Bachelor of Education degree, she continues to immerse herself in EDI-centred research at Laurier.
Daw answered questions about her research collaborations, her passion for inclusive education and why she hopes to have a long future at Laurier.
What was the focus of your master's research?
I looked at the experiences of Black students in Ontario school boards and how they become disengaged from their education through exclusionary discipline. Data shows that Black students are suspended and expelled at much higher rates. That really alarmed me. Then I discovered there is a lot of research on this topic involving everyone – social workers, principals, teachers, policymakers – but the students themselves. So I spoke directly to students about how these punishments made them feel and how it impacted their desire to be in school.
In your paper, you attempt to reframe the importance of 'resilience' in this context. Why is that?
Based on the existing research, I felt an urgent need to shift our focus from Black students' ability to withstand hardship to the reasons why they experience it in the first place. When you look at this issue through the lens of resiliency, you place the responsibility on the individuals rather than the system. By saying, 'They are so resilient. They made it to university,' it takes ownership away from the system that caused them harm.
What did you learn about the research process through your thesis work?
On a personal level, I learned how to position myself in my research and value collaboration. I am a member of the Black community, but I have never experienced a suspension or an expulsion. That creates a bit of a power imbalance when I, as a researcher, ask somebody to share their lived experiences. I need to involve my participants and their perspectives as early as possible, right from the design of the research questions.
Why did you decide to pursue your Bachelor of Education at Laurier after completing your master's degree?
A big part of why I continued at Laurier is because I was told that there were a lot of researchers in the Faculty of Education doing social justice-oriented work. I care so much about education and I've seen the difference that teachers can make in children's lives. If you pair education with social justice and EDI, I think it's such a beautiful area for real justice work to happen. As a biracial student, I never had a teacher who looked like me and never really understood where I fit in the world. I've seen and experienced so many injustices and it fuels me to give young students a voice and show them that they matter. 
Tell us about your work with the EDI and Indigenization Coalition, which aims to make the Faculty of Education and its larger community more equitable, diverse and inclusive.
Professor Ardavan Eizadirad invited me to join the EDI and Indigenization Coalition and right away I assisted with a Teacher Diversity event he was planning. Fifty equity-deserving high school students from Waterloo Region were invited to Laurier to listen to a panel of teacher candidates discuss their experiences and I was one of the panelists. The goal was to show these students that there is representation from their communities in the teaching field and share how we've navigated the system as equity-deserving individuals.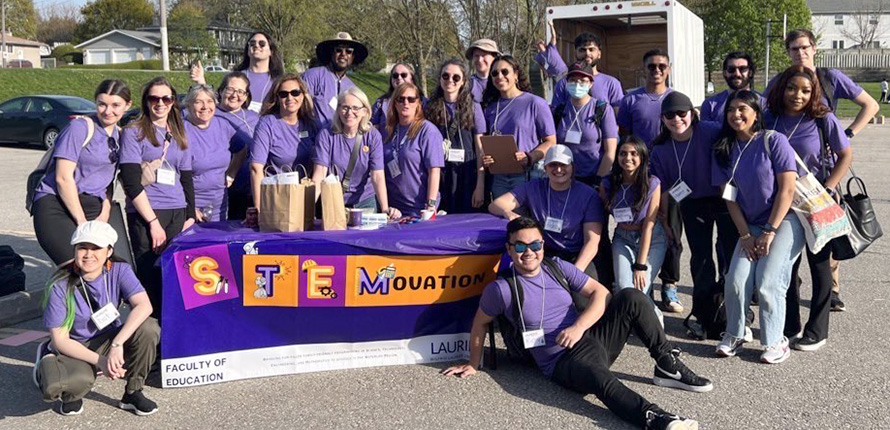 What are some of the other research projects you're collaborating on?
I worked with Ardavan as a research assistant for a study about anti-Asian racism in the York Region District School Board. There were over 1,000 participants and I got to run a couple of the focus groups with teachers, community members and parents. The report was presented to the school board at the end of June and the board is already working with the lead authors to action the recommendations.
I'm currently working with Professor Avis Beek on her STEMovation project, which encourages traditionally underrepresented groups to see themselves in science, technology, engineering and math (STEM) fields through fun, hands-on activities. I've done a lot of work as the project facilitator, developing activities and workshops and overseeing outreach events. That kind of community engagement was a whole new experience and something I will take with me forever as an educator.  
With the support of an Undergraduate Student Research Award from the Natural Sciences and Humanities Research Council of Canada, I am also working with Associate Dean Steve Sider this summer on his Lead to Include team. He's involved in many different projects centred on student belonging, specifically for students with special education needs. I'm helping him develop simulations for principals, draft manuscripts, write book chapters – you name it.
What are your career ambitions after you graduate?
I want to be a professor in the Faculty of Education someday. That is my ultimate goal. The professors who have made the most impact on me were the ones who really cared about teaching and put real effort into their teaching practice, so I want to get good experience in the classroom before I do my PhD. And I want to stay involved in research while I'm teaching.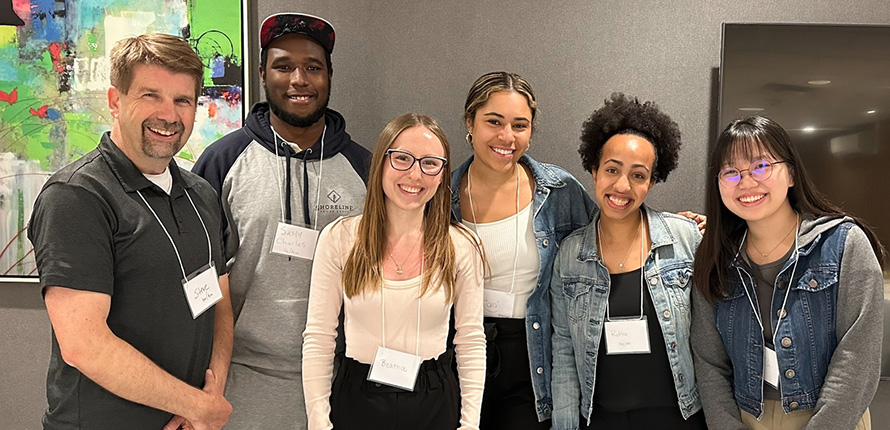 Why is Laurier the best place for you to achieve your goals?
I want to be a professor who cares about their students because that's what I'm experiencing at Laurier. My professors are literally saying, 'You belong in this office right beside us. You're going to be here one day.' Having that kind of encouragement and profound belief in me is huge. Never in my life have I experienced a supervisor say to me, 'I've achieved everything I wanted to in academics. Now I want to give back to you. Tell me what you want out of this summer.' That was Steve Sider. It was mind-blowing to me not only that he said that, but that he means it. On the wall in his office, he posted 'Kiara's Goals for the Summer' and he's helping me achieve them.