Wilfrid Laurier University Geography PhD student Arash Rafat has been awarded a prestigious Vanier Canada Graduate Scholarship, an award of $150,000 over three years to continue his studies.
Vanier Canada Graduate Scholarships are presented to students who demonstrate leadership skills and a high standard of scholarly achievement in graduate studies in the social sciences, humanities, natural sciences, engineering and health. Rafat's award is funded by the Natural Sciences and Engineering Research Council of Canada.
Rafat's research aims to improve understanding of how lake ice forms, grows and melts in a changing climate, as well as how this may impact safe transportation over lake ice in Northwest Territories (NWT) communities. By monitoring and modelling how ice changes over time, Laurier researchers can determine if lake ice will remain a viable mode of transportation and what ice safety measures should be taken.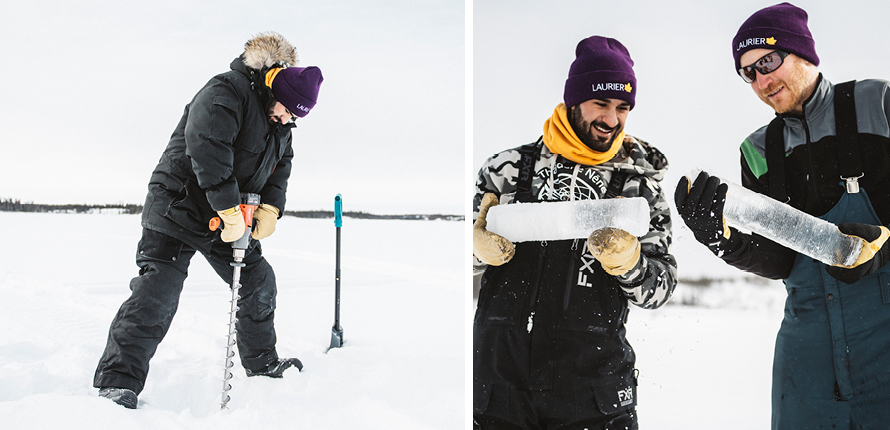 Rafat's research is part of the Northwest Territories Cumulative Impact Monitoring Program, which is examining how uses of land and water, as well as the deposit of waste, impact the NWT's environment now and in the future. Assistant Professor Homa Kheyrollah Pour, Canada Research Chair in Remote Sensing of Environmental Change, is Rafat's PhD supervisor.
"This award is truly deserved," says Kheyrollah Pour. "Working with Arash over the past two years has been an absolute pleasure. His unwavering dedication, impressive work ethic, ambition and passion, not only for the field but for science as a whole, is inspiring. I congratulate him and wish him the best in his future endeavours."
Rafat first became interested in this research during his undergraduate program. Laurier has a longstanding research partnership with the Government of Northwest Territories, which was one of the biggest reasons Rafat decided to pursue his PhD at Laurier.
"The partnership provides resources and opportunities for conducting research in the NWT that few institutions offer," says Rafat. "Further, the mentorship and expertise provided by my supervisor, Dr. Kheyrollah Pour, strongly complement and align with my interests in ice science and engineering."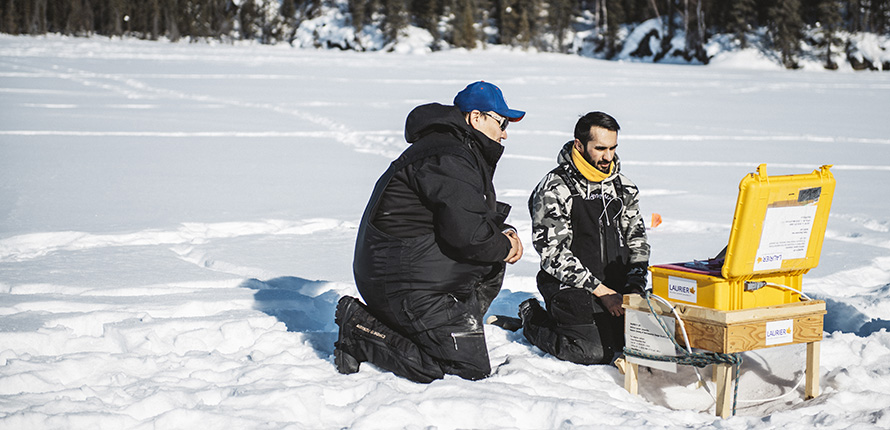 Rafat conducts a variety of field measurements by installing ice sensors across lakes to measure the temperatures of air, snow, ice and water. Through these temperature gauges, which can be monitored remotely, researchers learn the thickness of ice in a given location in real time.
"I enjoy the challenges as much as the experiences we get to have in the NWT," says Rafat. "I get to visit places that most people don't get to see and have the opportunity to meet and co-create knowledge with so many interesting people from local communities."
Previous Laurier student Vanier scholarship recipients include Bhararti Sethi (2009), Bianca Dreyer (2017) and Ellis Furman (2019). The 2023-24 Vanier scholarship competition launches in mid-June. Laurier students interested in applying should contact the Faculty of Graduate and Postdoctoral Studies.