Wilfrid Laurier University researchers have received federal funding toward the enhancement of three innovative lab spaces that will investigate the psychology of aging, dynamics between social groups and chemistry with real-world applications.
Meaghan Barlow and Frank Kachanoff, both assistant professors of Psychology, and Louise Dawe, Vladimir Kitaev and Kenneth Maly from the Department of Chemistry and Biochemistry, all received grant funding from the Canada Foundation for Innovation's John R. Evans Leaders Fund (JELF).
"Canada is world-renowned for state-of-the-art institutions and talented researchers pushing the boundaries of knowledge," says the Honourable François-Philippe Champagne, minister of Innovation, Science and Industry. "Through the John R. Evans Leaders Fund, the Government of Canada is furthering our leadership and competitive advantage by supporting Canadians to pursue discoveries, overcome challenges and innovate to make a more prosperous, equitable and sustainable future for all."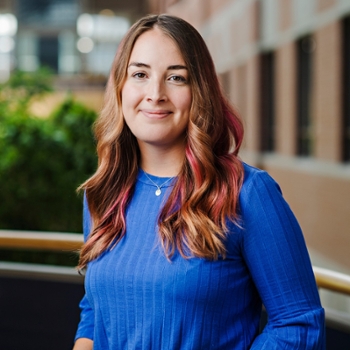 Barlow is a lifespan and social psychologist whose research identifies emotional and self-regulatory processes that can protect older adults' psychological well-being and physical health well into advanced old age. Given Canada's rapidly aging population, Barlow feels that a better understanding of older adulthood is "urgently needed."
"I hope to identify pathways that allow individuals to live their definition of a successful life," she says.
Barlow's JELF funding will be used to establish the Self-Regulation, Emotion and Aging Lab at Laurier. Using cutting-edge psychophysiological technology, she will be able to simultaneously collect autonomic nervous system and behavioural data while interviewing research participants.
"The mobile testing units purchased with these funds will allow me to implement experimental methods typically restricted to on-campus settings into individual homes," says Barlow. "This is core to my research program, as it will allow me to collect data from representative adult lifespan samples, including populations typically excluded from these lines of research, such as mobility-restricted and rural individuals."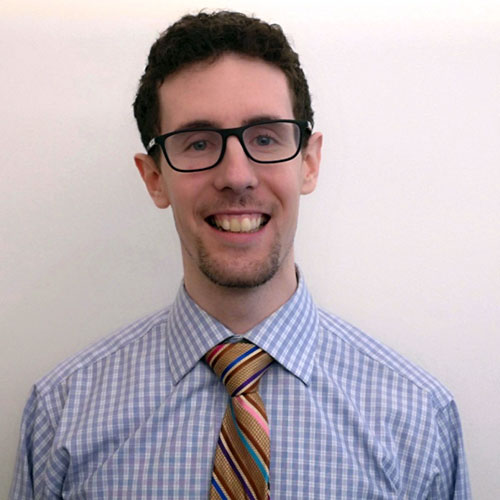 Kachanoff's research aims to shed light on how social and cultural identities impact our well-being, social interactions, and political and moral beliefs. His current focus is collective autonomy restriction, the perception that other social groups want to restrict one's own group from expressing their sociocultural identity. While disempowered communities are frequently subjected to restrictive policies, even some members of privileged, majority groups report  subjectively perceiving restrictions on their group. These subjective feelings of restriction have been central to the rhetoric of populist movements globally. 
With funding from JELF, Kachanoff will equip a behavioral research laboratory to conduct interactive role-playing experiments assessing how disempowered and privileged groups perceive and react to collective autonomy restriction.
"A core part of my research program aims to understand group dynamics by bringing people to the lab, having them form new and meaningful group identities, and then actually having them interact in a way that is dynamic and unscripted," says Kachanoff. "This equipment has the precision to capture facial and verbal behavior in a way that is not possible with standard recording equipment, and it uses software that makes the process of analyzing such data incredibly efficient." 
Kachanoff is grateful that the support from CFI will create hands-on lab experiences for undergraduate and graduate researchers.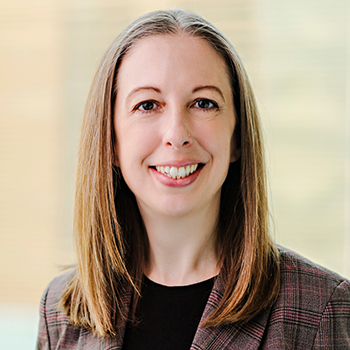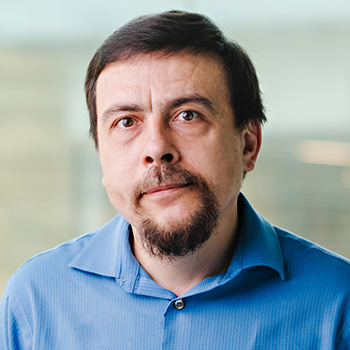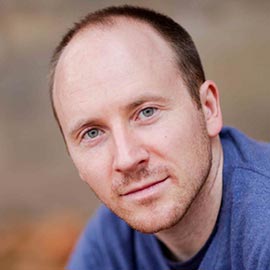 Dawe, Kitaev and Maly secured JELF funding for new X-ray technology that will advance each of their individual research programs. Broadly speaking, the chemists study materials with a range of potential applications including energy storage and conversion, display technologies and data storage, as well as the detection and removal of pollutants.
For any of these applications, an understanding of the structure of each material is essential. The properties of solid materials depend on what they are made of and how the elements are organized within the solid state, which can be studied using a technique called X-ray diffraction. Thanks to CFI's support, Dawe, Kitaev and Maly will be able to purchase a powder X-ray diffractometer to use at Laurier.
"Two of the major areas of research in my program have been the study of materials where different phases simultaneously coexist in a single crystal – like having two crystals in one – and the examination of new molecules that exhibit supercooling. That is, an unusual difference between the temperature when something melts and when it freezes," says Dawe. "This infrastructure funding is exciting because it means that we will be able to examine bulk properties, rather than just one single crystal. This will increase the productivity of our studies and will afford excellent training opportunities for undergraduate and graduate students."
"My research program develops prototype devices based on nanoscale materials and materials with controlled surface chemistry and functionality, such as batteries and supercapacitors for energy storage, and plasmonic sensors for environmental monitoring and biochemical applications," says Kitaev. "This infrastructure will significantly advance several of our group's research priorities."
"I use organic chemistry to prepare molecules that are designed to self-organize in predictable ways, as well as develop new materials for next-generation electronic devices such as displays, solar cells or sensors," says Maly. "The powder X-ray diffractometer will play a critical role in understanding how these molecules self-organize and guide the development of new molecular materials with targeted properties."