Three world-class researchers at Wilfrid Laurier University are celebrating the release of new books. In their recent publications, Associate Professor Amy Milne-Smith examines mental illness in 19th-century Britain, Professor Steve Sider focuses on supporting students with special education needs, and Professor Margaret Walton-Roberts shines a spotlight on international health-care worker migration.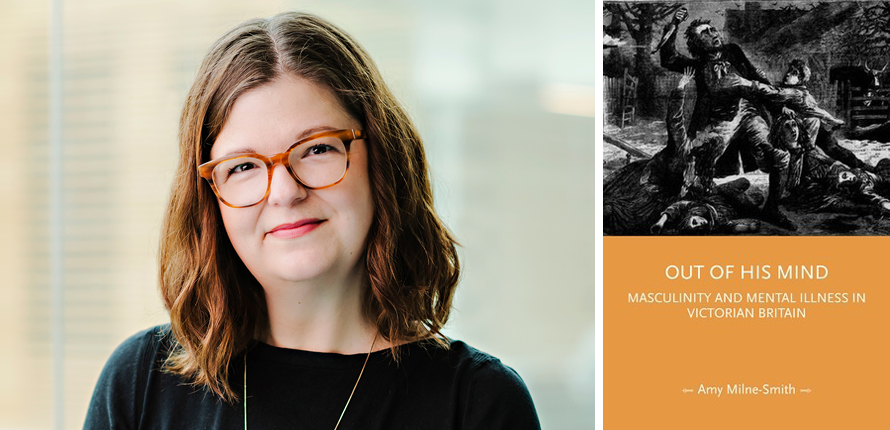 OUT OF HIS MIND: MASCULINITY AND MENTAL ILLNESS IN VICTORIAN BRITAIN
In 19th-century Britain, to be certified as a lunatic meant a loss of one's freedom and identity. Because men had the most power and authority, they also had the most to lose. Using a wealth of case notes, press accounts, literature, and medical and government reports, Milne-Smith provides a window into public understandings and personal experiences of men's mental illness as part of her book Out of His Mind: Masculinity and Mental Illness in Victorian Britain.
"There is a good deal of understanding of the so-called 'madwoman in the attic' from the Victorian era – perhaps we can thank the many, many Jane Eyre adaptations for that – but men made up the majority of patients in asylums. Men came home shell-shocked during the First World War," says Milne-Smith. "There is still great stigma surrounding men's mental health and I wanted to study how far back that phenomena stretches and how those ideas were shaped."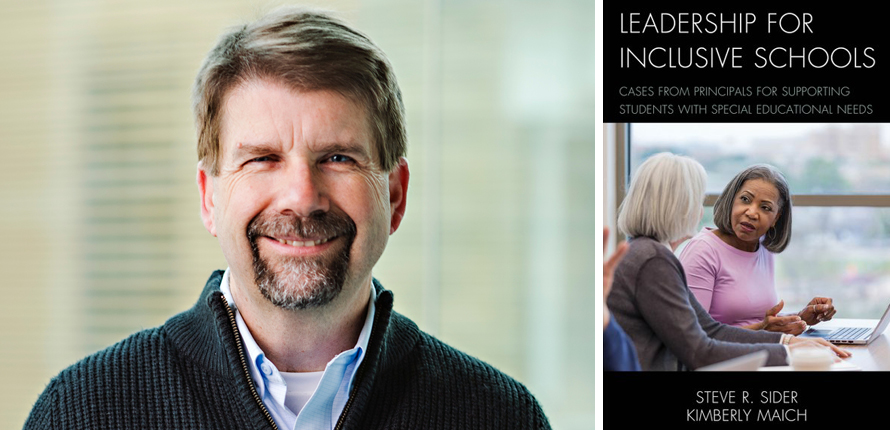 LEADERSHIP FOR INCLUSIVE SCHOOLS: CASES FROM PRINCIPALS FOR SUPPORTING STUDENTS WITH SPECIAL EDUCATIONAL NEEDS
As a former school administrator and current researcher in inclusive education, Sider recognized that principals need to develop new competencies to navigate the challenges and benefits of including students with special education needs into inclusive classroom settings. Together with Kimberly Maich, Sider co-wrote Leadership for Inclusive Schools: Cases From Principals for Supporting Students With Special Educational Needs to support the professional learning of current and aspiring school principals.
"Our book builds on a number of research projects examining the experiences of principals working with students with disabilities and other special educational needs," says Sider. "We used their firsthand accounts to develop case stories and this is the first case-based book of its kind. I hope it leads to acknowledgement that we, as school leaders, can do better in our work to make schools fully and authentically inclusive for all students."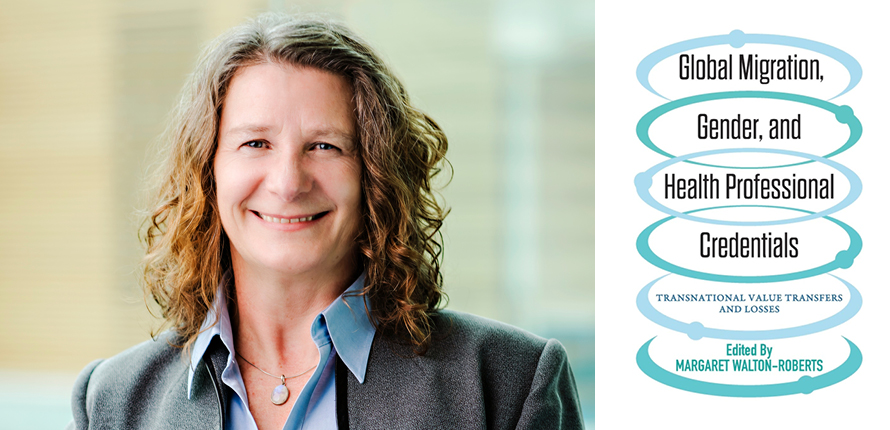 GLOBAL MIGRATION, GENDER AND HEALTH PROFESSIONAL CREDENTIALS: TRANSNATIONAL VALUE TRANSFERS AND LOSSES
After decades of studying international migration and witnessing the chaos of a global pandemic, Walton-Roberts has come to understand that health-care worker migration and mobility is a key component of global health equity. She brought together diverse approaches and case studies for the edited collection Global Migration, Gender and Health Professional Credentials: Transnational Value Transfers and Losses, which uncovers the multitude of actors who play a role in international health migration.
"Immigrants have made a significant contribution to Canada's health-care system, yet it is challenging for them to have their credentials recognized and to integrate fairly into health professions in this country," says Walton-Roberts. "I hope readers can find a new way to examine this issue, not only from a national immigration labour market perspective, but through a global and transnational social justice lens. It is important and valuable to invest in care, not just for patients, but also for health-care workers."