After welcoming back 2020 and 2021 graduates with ceremonies in April, it's the class of 2022's turn for celebration. Wilfrid Laurier University welcomed thousands of students for its spring convocation ceremonies in Brantford on June 3 and in Waterloo from June 13 to 17.  
Convocation is one of the most joyous occasions at the university. Faculty, staff, friends and family rallied to celebrate the 3,338 graduates who crossed the stage at the Sanderson Centre for Performing Arts in Brantford and Lazaridis Hall in Waterloo, marking the accomplishments of all those who earned their degrees.  
The spring ceremonies included the first graduating class of the combined Bachelor of Arts degree from Laurier and a Bachelor of Laws degree from the University of Sussex. 
During the two Brantford ceremonies, entrepreneur and philanthropist Salah Bachir received an honorary degree for his philanthropic accomplishments in the worlds of art and social justice. David McMurray, who served as Laurier's vice-president of Student Affairs before his retirement in 2020, received the Order of Wilfrid Laurier University in recognition of his two decades of leadership and commitments to students at Laurier.
During Waterloo's 12 ceremonies, doctor and educator Izzeldin Abuelaish, founding member of the Barenaked Ladies Steven Page, performance psychologist Dana Sinclair and former senior deputy governor of the Bank of Canada Carolyn Wilkins, all received honorary degrees for their incredible contributions to their fields.

Page gave a surprise performance to the audience during his speech, encouraging new alumni to connect with themselves to be the person they want to become.
Best of luck to the graduating class of 2022 for the next chapter of your lives.  
Visit Laurier's YouTube channel for a playlist of ceremonies.  
Brantford Convocation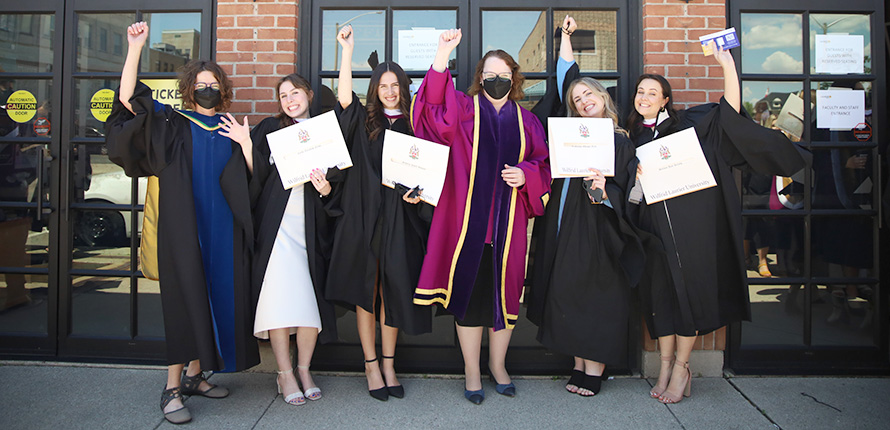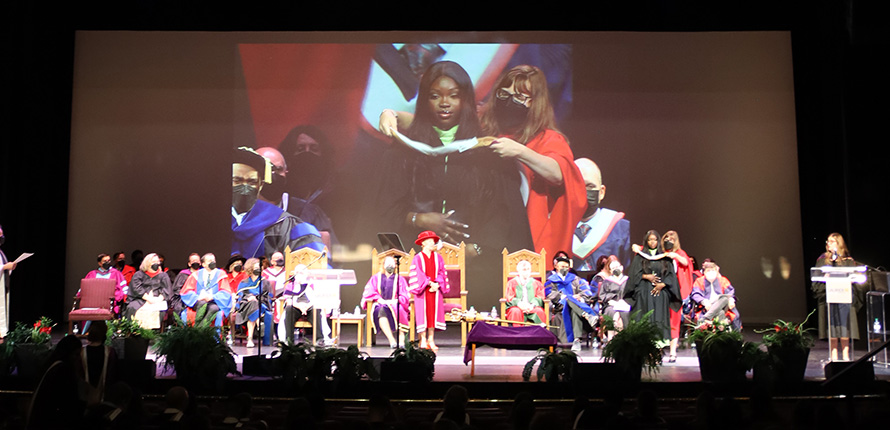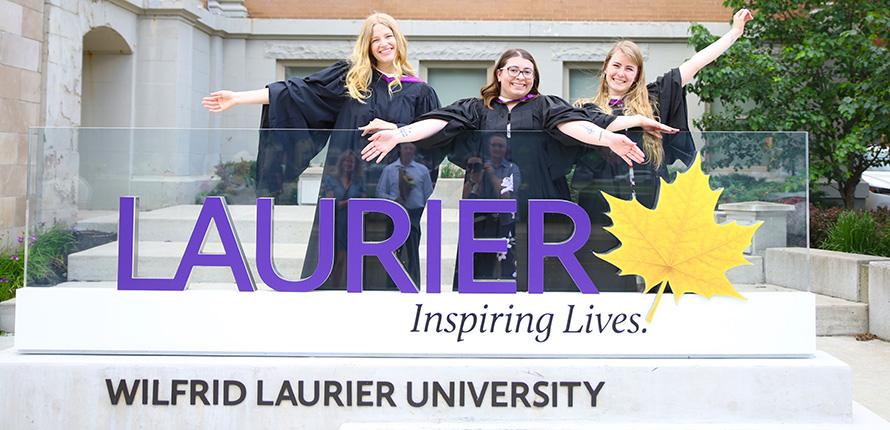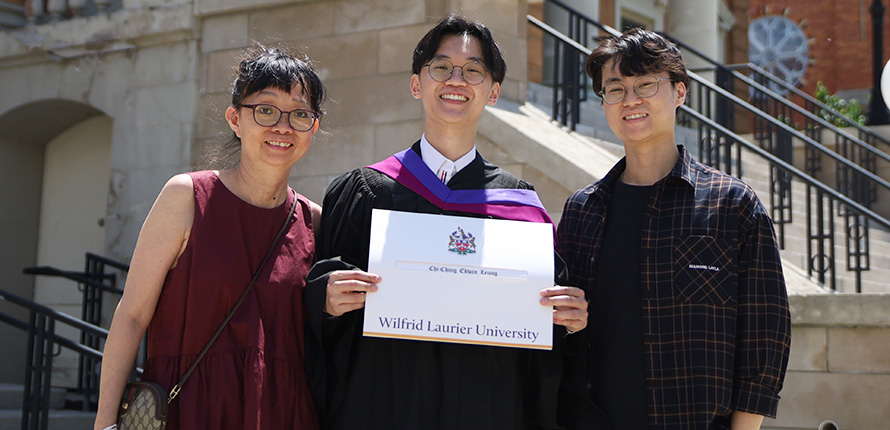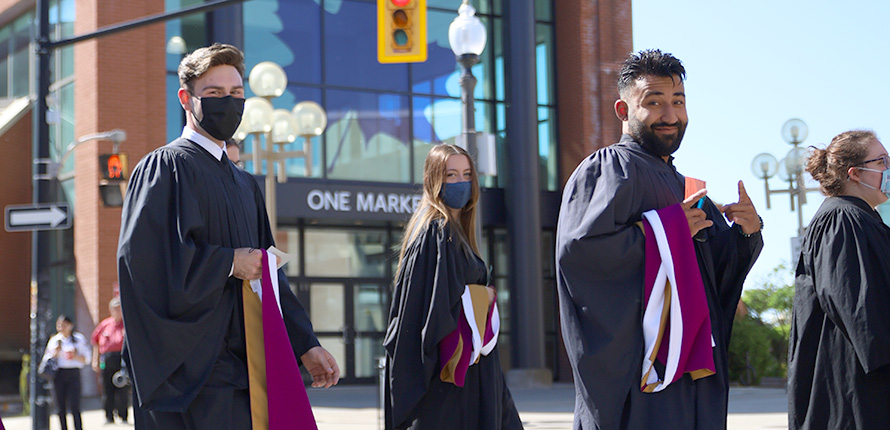 Waterloo Convocation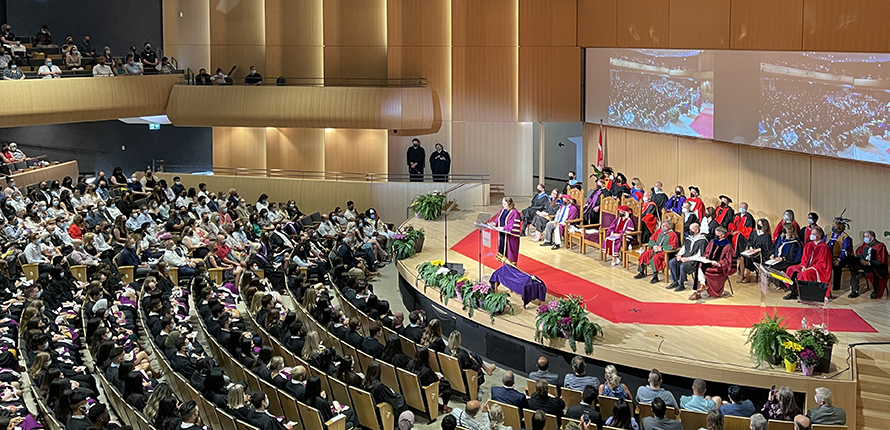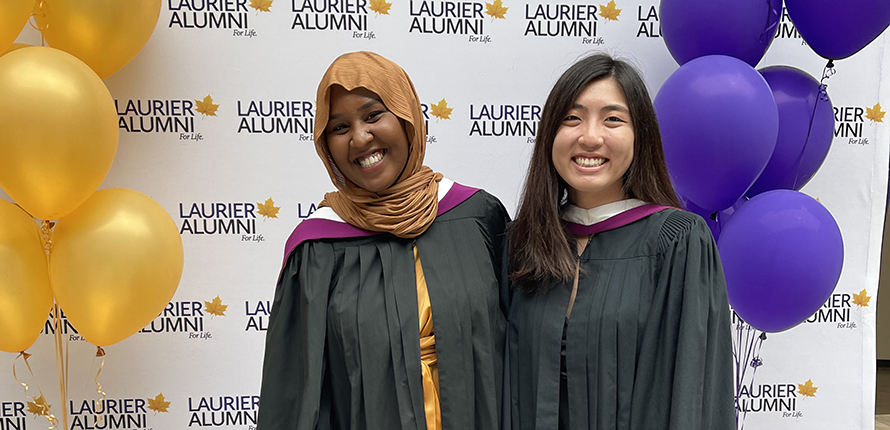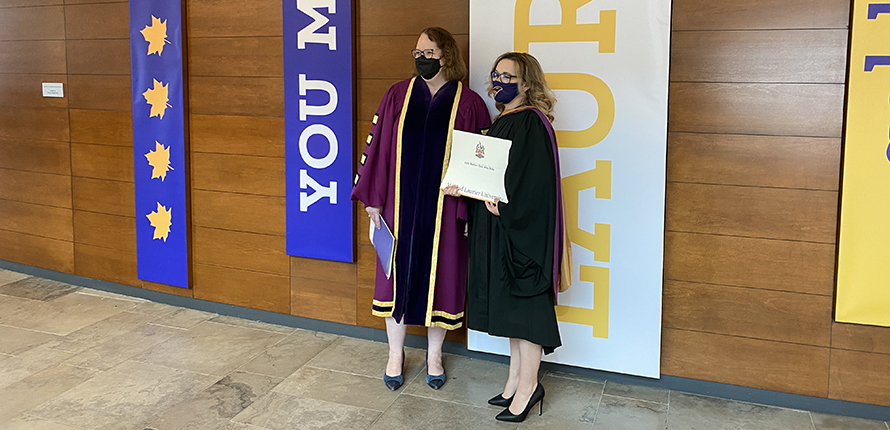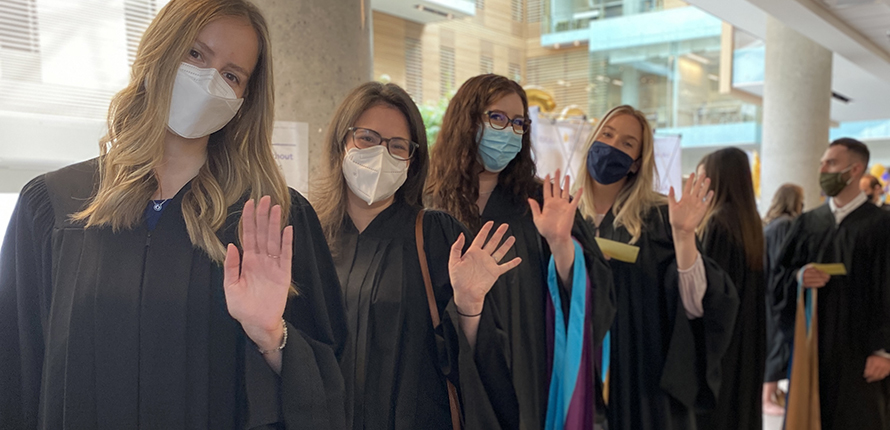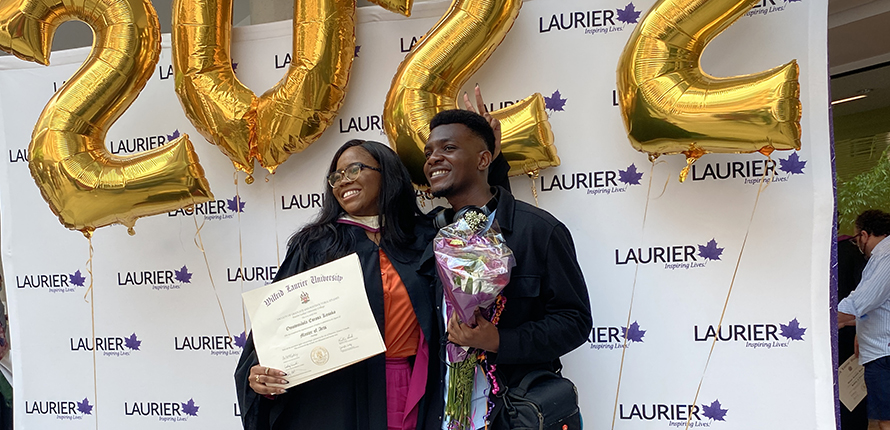 Laurier's face-covering policy was in place, and graduates were allowed to remove their masks in designated photo areas.