At the 2022 spring convocation ceremonies, Wilfrid Laurier University celebrated the first graduating class of the combination Bachelor of Law and Arts degrees with the University of Sussex, UK.
This six-year program saw students earn a Bachelor of Arts from Laurier and a Bachelor of Laws from the University of Sussex on an accelerated timeline. In this innovative, competitive program, students had the opportunity to choose their major, such as Criminology, Human Rights and Human Diversity, Law and Society, Philosophy or Political Science, and spend two years studying at Laurier before heading to Brighton, England to study law at Sussex for three years before returning to Laurier for their sixth year.
At the University of Sussex, students developed their practical legal skills by participating in moot court, competitions and clinical legal work. Students returned to Laurier in their final year to take courses to prepare for the National Committee on Accreditation (NCA) exams that allow students to be accredited in Canadian law.
Below, four graduates discuss their golden experiences as part of the Laurier-Sussex program, including how it set them up for academic success and prepared them for a future in law.
Meet Ally Buchanan (Political Science)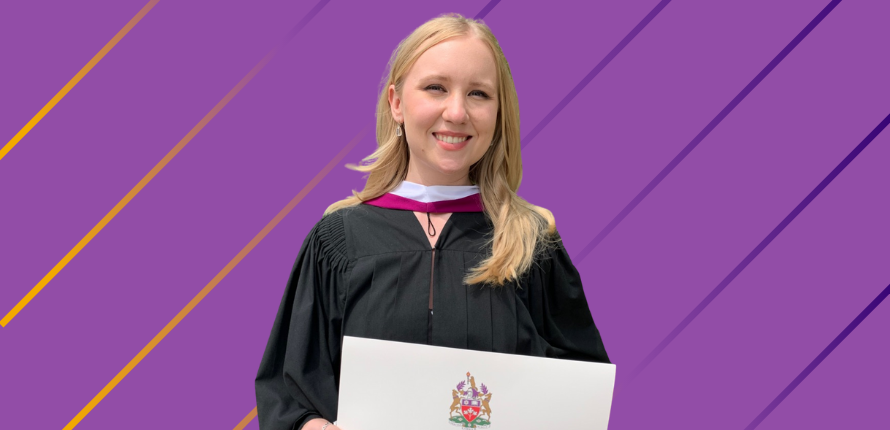 What interested you in taking this combination program?
What initially interested me about this program was how this pathway was accelerated compared to the traditional route most candidates take. I also have always wanted to live abroad at some point, and I thought England was a great option for me as a dual British and Canadian citizen.
This program was the reason Laurier was put on my radar as a potential school. What truly solidified this option as my number one choice was going to Laurier and falling in love with the campus atmosphere.
Tell us about your experience as a Laurier and Sussex student.
As a part of the Sussex group at Laurier, many of my experiences were very rewarding. In our second year, some colleagues and I were a part of the first club dedicated to our program that developed into the Sussex Association of Laurier.
I really enjoyed the accelerated classes I was able to take, and the grade requirements pushed me to be a better student. The professors and staff of the Political Science department were extremely welcoming and friendly. Despite being a stream that required us to take more credit classes than the average political science student, there were still plenty of options that allowed us to explore specific interest areas. A particular highlight for me was taking Politics of the Middle East and American Politics in my second year.
Laurier was great when it came time to return for our sixth year after attending Sussex. Laurier offered prep courses built into our curriculum taught by legal professionals. Taking these courses was helpful not only in teaching us the content, but allowing time for discussions to understand the material, as well as an opportunity for a mock exam to practice for the NCA exams.
My experience as part of the Laurier group at Sussex was equally rewarding. With the increase in Canadian students, my colleagues worked hard in improving the Canadian Student Law Society, which was a great group dedicated to making Canadians (not just Laurier students) feel at home. The Thanksgiving dinners were a huge highlight.
Laurier students at Sussex have become well known for our achievements in the law school competitions. I took part in junior moot court and the junior criminal advocacy competition, and I won the latter.
Many Laurier students also end up being chosen for law clinics as part of a year-long course in our third year at Sussex. These clinics provide pro bono legal services to members of the greater Sussex community and are very diverse in practice areas. I worked in the criminal justice law clinic and much of my time was spent working on an appeal for a client's conviction.
How did this program prepare you for the future?
Although I'm part of the first cohort in this specific program, the Laurier team has done a fantastic job at cultivating a network of professionals and Laurier alumni who have had similar experiences. Many have offered advice on what we should expect as we enter our next stage in becoming licenced in Ontario after the transition from England.
Throughout my time in the program, I loved having the opportunity to make new friends and receive such a unique experience in attaining my law degree. Moving to England pushed me out of my comfort zone and allowed me to grow to be a more independent person. There are challenges that come with this program. Just because it's accelerated does not make it any less challenging than any other path one might take. However, with dedication and drive it's a wonderful option for people wishing to take the road less travelled.
What's next for you?
I start my articling this August at Agro Zaffiro LLP in Hamilton, and I'll be writing the bar exams in November 2022. I'm super excited for this next chapter and the challenges that will come with it. However, I'm also looking forward to being able to share my experiences as a part of the first graduating class of the Laurier-Sussex program with any future students!
Meet Roland Acheson (Criminology)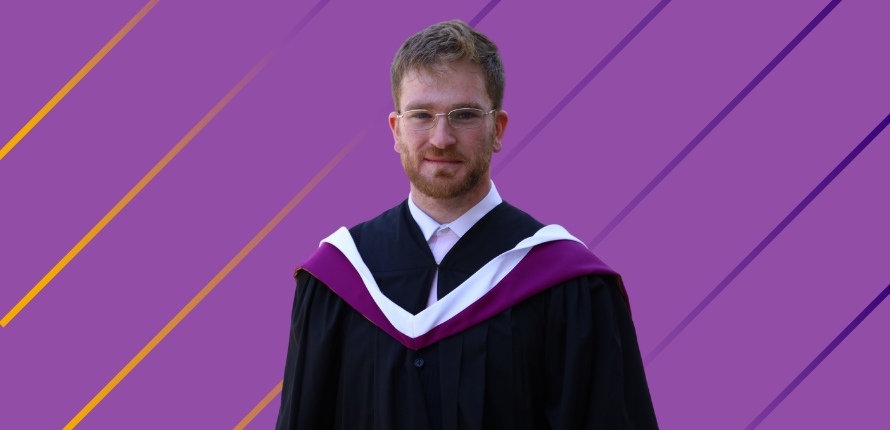 Tell us about your experience as a Laurier-Sussex student.
My experience with this program began in Brantford while studying Criminology. The professors are experts in their fields, and many have real-life, hands-on expertise within their areas of study. Brantford has some great trails along the Grand River, which is where my friends and I spent much of our free time.
After our first two years in Brantford our cohort began our studies in Brighton. Brighton is a beautiful city known for its quirkiness and inclusivity. The Sussex campus is surrounded by parks and fields which make for amazing walks and bike rides. It's only a short bus ride from the Sussex campus down to the beach and Brighton pier where students congregate daily for the sunset. Students often take advantage of the cheap inter-European flights and take trips over the holidays, or even the weekends, to different countries. During my studies, I was fortunate enough to be able to visit Germany and France before COVID-19 shut down opportunities for travelling.
My advice for new and prospective Laurier-Sussex students would be to get involved everywhere you go. I personally love sports, so I got involved in the Sussex Row team. But apart from sports, I highly recommend engaging with the Canadian Student Law Society on campus and trying your hand at legal competitions such as moot, legal negotiations and client interviewing.
How did this program prepare you for the future?
The best parts about being a Laurier-Sussex student were the constant new experiences and environments we were immersed in. This program pushed me outside of my comfort zone and helped me develop transferrable skills, which I am excited to bring into my area of practice.
What's next for you?
I have recently accepted an articling position with a criminal defence firm in London, Ont., where I hope to advocate for justice and do my small part to improve the criminal justice system.
Meet Ritu Singh (Political Science)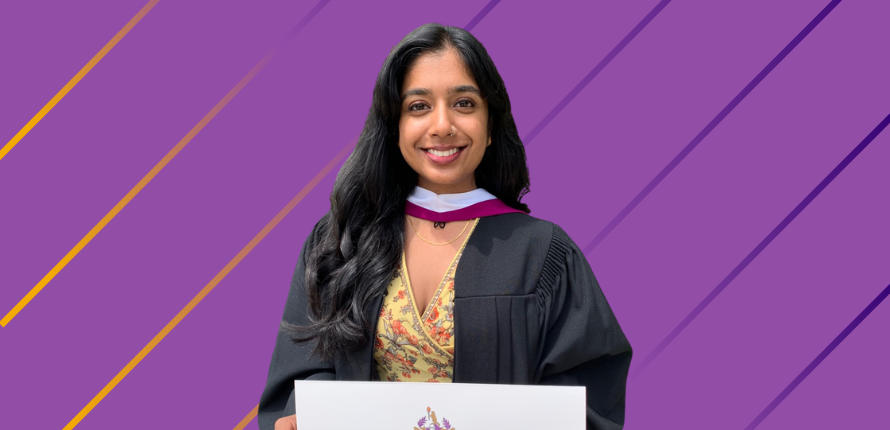 What interested you about taking this combination program?
I knew I wanted to go down the law licencing path, and to me this program provided the most direct and relevant route. I've had an interest in politics and law since high school and this combination at Laurier gave me the opportunity to explore both areas of study. The program was focused with the goal of guiding students through the process of studying abroad, gaining a law degree, and passing the NCAs– all the while challenging students to maintain high academic standards. I appreciated that university administrators enforced this focused approach so that, even while I was studying political science, the program was structured with the goal to prepare us for law school.
Tell us about your experience as a Laurier-Sussex student.
I found my experience as a Laurier-Sussex student to be very fulfilling. Since there were so many different stages of the program – studying political science at Laurier, studying law at Sussex, and studying for the NCA exams back at Laurier – I found that I had to constantly adapt. At every stage, I was studying and learning with a different purpose and goal in mind.
At Laurier, my political science courses helped me understand how to critically engage with lesson material, how to write clear and concise papers and how to manage a university workload with extracurriculars.
At Sussex, my goal became to comprehend, analyze and substantively critique legal judgments, while developing skills I knew would be necessary in the practice of law, such as strong advocacy and the organization of complex ideas. I became more focused on building practical skills by getting involved in activities like mooting and the Canadian Student Law Society.
Finally, when back at Laurier, my focus and goal had to switch to passing the NCA exams. The NCA courses at Laurier and the final exams required a different level of engagement that would allow students to get through a substantive amount of legal material in a short time frame. At the end of each stage, I was pleasantly surprised to look back and see what I achieved and the challenges I was able to overcome.
As the intensity of our studies grew each year, the Laurier-Sussex program always kept things interesting for us. In my first year of the program, I was nervous about being part of the first cohort, but having passed through each stage, I am very pleased to have been part of this unique experience.
What's next for you?
Upon completing my final exams at Laurier, I began articling with Giffen LLP, a full-service firm in Waterloo. I hope to learn all that I can with Giffen and become a positive addition to the legal profession.
Meet Olivia Polihronis (Human Rights and Human Diversity)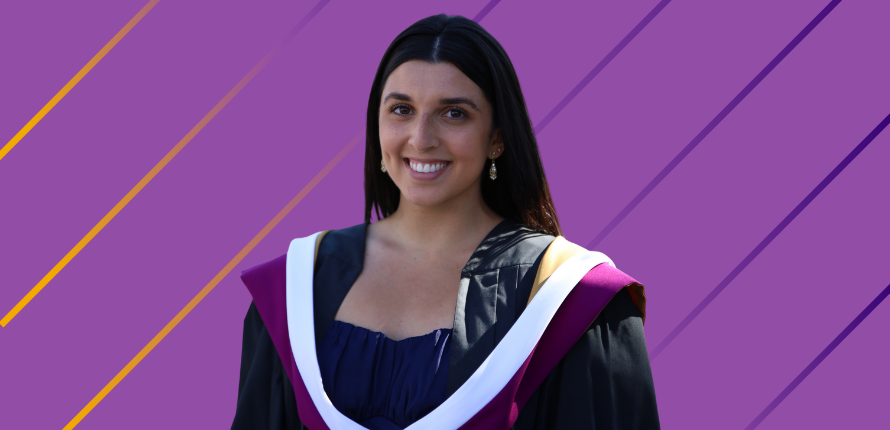 What interested you about taking this combination program?
I was initially intrigued by this program because I enjoyed the idea of being a part of a new venture between two well-known and highly respected universities. The first reason I chose this program was the fact that I could receive an undergrad and a law degree in six years instead of seven. Additionally, I found the international aspect of the program attractive. I knew I wanted the experience of living abroad and I found that the duration of the three years really allowed me to fully experience all aspects of life in the UK, including travelling throughout Europe. Also, being exempt from writing the LSATs allowed me to focus on my grades to maintain the required average for admission to Sussex Law School.
Tell us about your experience as a Laurier-Sussex student.
Throughout the first two years of the program, Laurier was extremely helpful with addressing the queries and concerns of students. They continued to provide reassurance and explanations, host seminars and events to ensure we were thoroughly prepared for Sussex. Laurier faculty also stayed in touch with students while we were abroad to ensure everything was going smoothly.
At Sussex, there are ample opportunities to get involved in clubs and societies. In my first year, I took part in the junior mooting competition, which was a great opportunity to develop public speaking skills and familiarize myself with a mock appellate court atmosphere. In my second year, I became vice president of the Canadian Student Law Society where I was able to help Canadian students make connections and form friendships. In my third year, I was a student advisor for the Sussex family law clinic. In this role, I assisted a team of students, professors and lawyers to provide pro-bono legal advice to clients in East Sussex. Ultimately, there were a variety of law clinics and competitions to join in third year to gain practical law experience.
How was your experience with this program preparing you for the future?
Not only did this program challenge me academically, but it also gave me the opportunity at a young age to push myself out of my comfort zone more than I ever had before. I learned how to navigate travel, a new environment, a new program, homesickness and create new friendships. All these challenges made me more resilient to future obstacles and allowed me to grow as a person. I developed many skills I did not realize I was capable of as a result of this program.
Each step of this program pushes you and sets you up for the next. Due to the fast-track nature of the program, the difficulty level was continuously raised each year. Like any program, there were points when I questioned if I would be successful through each milestone, such as law school exams and NCAs. Accomplishing these goals has motivated me for future endeavours that I know will be difficult, such as the Ontario Bar exam. I believe hard work and determination have gotten me through the program and will continue to serve me well in my future career as a lawyer.
What's next for you?
I will be writing the Ontario Bar exams in 2022 and will begin an articling position in August at Kostyniuk and Greenside Lawyers, a full-service firm in Toronto. I am hopeful that this experience will help me decide which path of law I wish to pursue.
Learn more about the combination Laurier-Sussex pathways available to students.