The accolades continue to accumulate for Wilfrid Laurier University's Enactus team.   
Led by undergraduate students dedicated to creating social change through innovation and entrepreneurship, the team earned a top-five finish at the Enactus National Competition held earlier this fall in Toronto. Enactus is a global network that uses entrepreneurship as a catalyst for positive social and environmental impact. 
Enactus Laurier, represented by student-run enterprises The RJ Project and Kuponya Innovations, was one of 25 teams from Canadian postsecondary institutions to compete in the national competition, which began virtually in May. Enactus Laurier advanced to the final round to compete against teams from Okanogan College, the University of Ottawa, Saint Mary's University and Toronto Metropolitan University.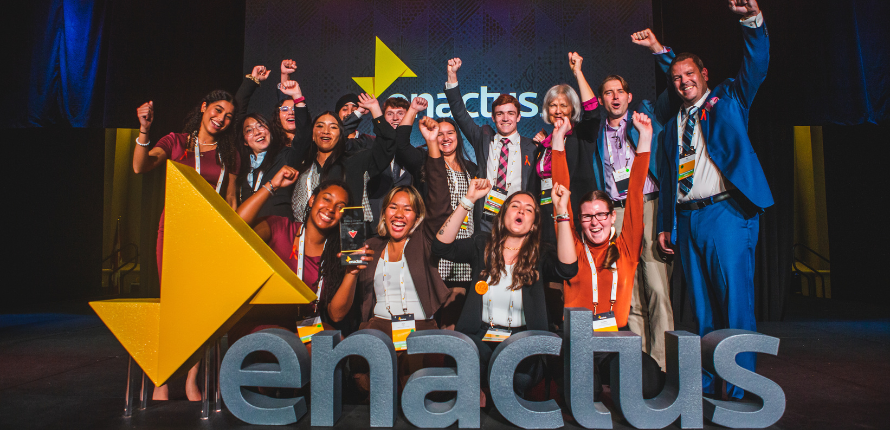 "I am so inspired by the team this year and how focused they are on building communities in which everyone can thrive," says Laura Allan, director of innovation and entrepreneurship at Laurier and faculty advisor for Laurier's Waterloo Enactus team. "I have no doubt they will make a considerable impact on the lives of many individuals, and that they will go on to be exceptional leaders making positive change in the world for many years to come." 
Using restorative justice principles in schools 
The RJ Project and Kuponya Innovations are tackling issues faced in many communities across Canada, such as bullying in schools, housing affordability and sustainability.  
Rooted in restorative justice principles, the RJ Project teaches youth how to build positive communities through healthy conflict resolution skills taught in an online game environment. Animated in black and white, the game guides players through various scenarios where conflict could occur, such as the classroom or playground. Colour is added to the game as players resolve conflicts in healthy, non-violent ways and removed when negative choices are made. This enhances the user experience while reinforcing violence-free approaches to conflict resolution.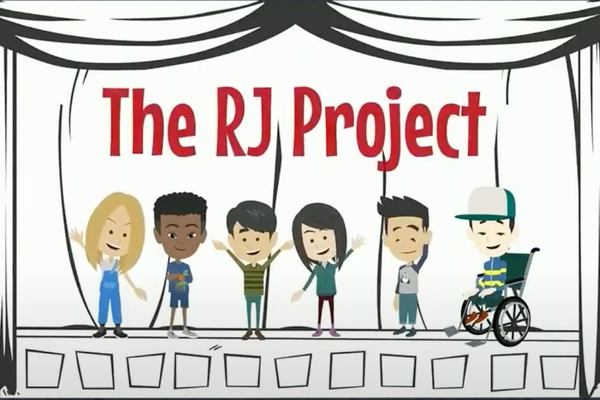 "Incorporating restorative justice principles into the RJ Project teaches students how to create positive community by building healthy relationships and repairing damaged ones," Enactus Laurier President Alexander Smith said during the team's presentation at the national competition. "Used in a preventative way, it can help children learn how to navigate situations without resorting to violence and develop crucial social-emotional skills." 
The Waterloo Catholic District School Board has committed to piloting the RJ Project in its kindergarten to Grade 3 classrooms, with an anticipated launch in fall 2023. Ten additional school board across Canada have expressed interested.  
Creating affordable, sustainable housing solutions in Canada's North 
Kuponya Innovations is addressing the housing crisis in Indigenous communities in Canada's North, as adequate housing has become unaffordable and unsustainable amid increasing climate-induced threats such as floods and forest fires.  
The enterprise has partnered with the community of Fort Good Hope in the Northwest Territories, where more than 50 percent of homes fail to meet one or more of Canada's national housing standards.  
In consultation with architects, engineers, municipal officials, Indigenous leaders and residents, the partnership will see 20 energy-efficient tiny homes constructed with sustainable materials on climate-resilient foundations. Prefabricated insulated panels produced with a low-carbon footprint will make up the homes' structure, which will sit on foundations made from a grid of large ground screws. Homes can be assembled quickly and relocated, if needed, without the waste or environmental damage produced through traditional construction methods and materials.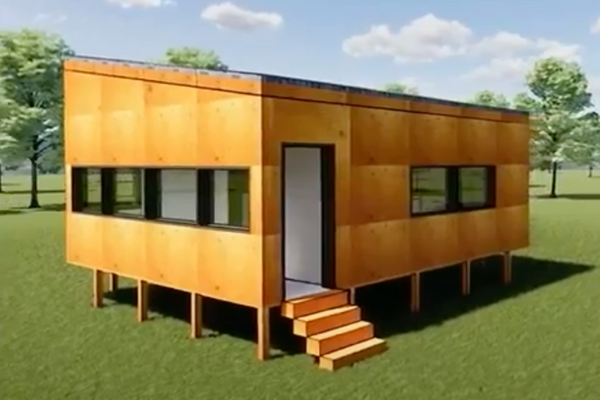 One-bedroom models are approximately 300 square feet and cost between $150,000 and $200,000 – well below the market average. Models can be combined to create larger dwellings and still be affordable.  
The homes will be transported in shipping containers via barges, complete with interior furnishings from IKEA Canada, and arrive ready to assemble and live in. Kuponya Innovations will work with community partners to train residents to help assemble and maintain the homes, enhancing self-sufficiency and reducing reliance on external tradespeople. The first home will be shipped to Fort Good Hope in July 2023.  
Kuponya Innovations has also suggested a move to solar and wind-powered energy sources to reduce Fort Good Hope's reliance on diesel fuel, a staple energy source in many remote communities that contributes to greenhouse gas emissions in Canada's North.  
Looking ahead to 2023 
As the 2022 competition season closes, Laurier Enactus team members are preparing for the Enactus Canada Regional Exposition in March, where they will compete in the Central Canada division.  
Team members are also working on scaling their enterprises. The RJ Project and Kuponya Innovations each received $8,000 in funding from the Jeanne Sauve Global Project Accelerator to collaborate with Enactus teams outside of Canada to internationalize their enterprises. Mighty Hawks, a Laurier Enactus venture that provides employment training to adults living with developmental disabilities, also received $8,000 in funding from the accelerator. 
Read more about Enactus Laurier: