We understand that the T2202 process can be challenging to navigate and you want to ensure you are only providing your sensitive information to a secure, trusted source. To help continuing education and professional development participants feel confident in the T2202 process, we have included some frequently asked questions below.
What is a T2202 Certificate?
The T2202 is an official income tax receipt issued to students for eligible tuition fees paid for courses. You can find out more about this topic and others on the Canada Revenue Agency's website.
Is the Programming I took at Laurier T2202 Eligible?
Learners who have participated in non-credit continuing education or professional development courses, workshops or certificates offered at Laurier will be emailed if their course is T2202 eligible.
Continuing Education courses are assessed for T2202 eligibility at the course section level (i.e., each offering of the course is assessed individually as the timing, cost, delivery method, etc. can impact whether a T2202 is provided). Courses offered through the Centre for Indigegogy, Centre for Public Safety and Wellbeing, Faculty of Social Work, Office of Continuing Education, and Additional Qualification Courses through the Faculty of Education are T2202 eligible if they:
1. Cost $100 or more.
2. Last at least three consecutive weeks.
3. Require a minimum of 12 hours of instruction or work (i.e., tests, essays, assignments, presentations) for each month of the course section (not including student time).
4. Are not provided for the purpose of educational upgrading to allow entry into a university or college program.
5.a. Are offered at the postsecondary level and provide a credit towards a degree, diploma or certificate and is designed for students that have completed secondary school; or
5.b. Are provided to obtain or improve skills in an occupation and are intended for students over 16 years of age.
A T2202 certificate will be issued for a course registration only if it meets all five of the above conditions.
If the Programming is T2202 Eligible, How do I get my T2202 Certificate?
If the programming you have taken at Laurier is T2202 eligible you will receive an email on December 1, 2021 on how to update your address and Social Insurance Number on the Continuing Education student portal to ensure you receive your T2202 certificate for your eligible enrollment.
If you have already registered an account on the portal, you can log in using your existing credentials.
To create a new account, including a user name and password, follow these steps:
1. Click the "Forgot Password" link on the Continuing Education student portal login page.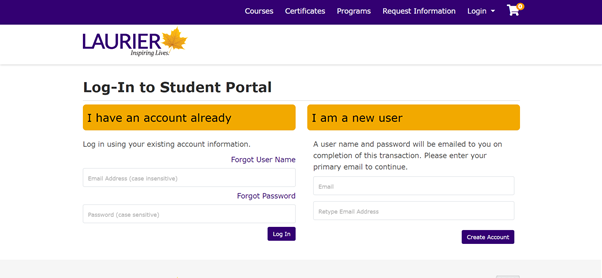 2. Enter the same email you used when registering with Laurier (this is the same email the T2202 instructions were sent to).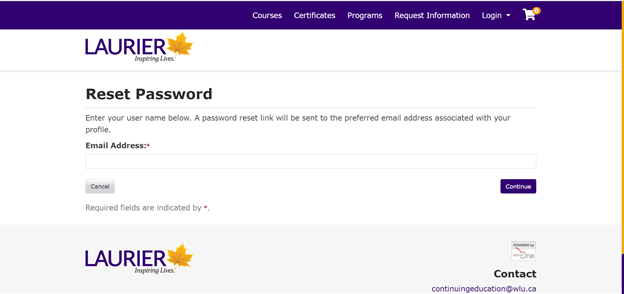 3. Check your email inbox (and monitor junk mail) for a password reset link.
4. Follow the link in the email to reset your password.
5. Once password is reset, log in to the Continuing Education student portal with your email address and new password.
How do I Update my Address and SIN on the Continuing Education Student Portal?
Once you log in to your account on the Continuing Education student portal, click "My Profile" on the left-hand navigation in the "Student Home" area.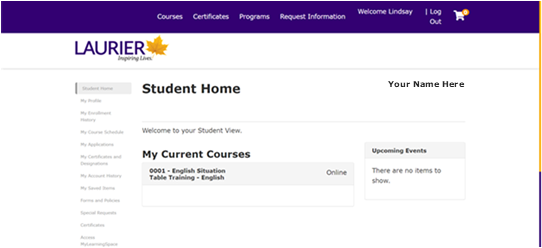 Under the "My Profile" section, you will find details of your student profile. To receive your T2202 certificate, it is crucial that you update your address and SIN. Your address is required for the certificate mailing. Once you have updated your information, click "Save."
When will Laurier Mail the T2202 Certificates?
Laurier will mail T2202 certificates by February 28, 2022. To receive your certificate, you must ensure your mailing address is current on the Continuing Education student portal.
What if I have not received my T2202 Certificate?
Due to the COVID-19 pandemic, we ask that you allow post-mail services at least two weeks to deliver your T2202 certificate. T2202 certificates will be mailed by February 28, 2022. 
If you have not received your certificate, please email continuingeducation@wlu.ca. All replacement certificates will be sent by post-mail. 
Further Questions?
If you have further questions about T2202s specific to your course/program, please contact the relevant program office:
General inquiries can be sent to
continuingeducation@wlu.ca
.