Mercedes Rowinsky-Geurts pioneered the use of active learning at Laurier.
"Once the first classroom was built, it took time to create awareness about the different ways active learning could transform the teaching and learning experience. Laurier supported the initiative from the start and today these classrooms have spread across our campuses and are in high demand among faculty members and students," says Rowinsky-Geurts.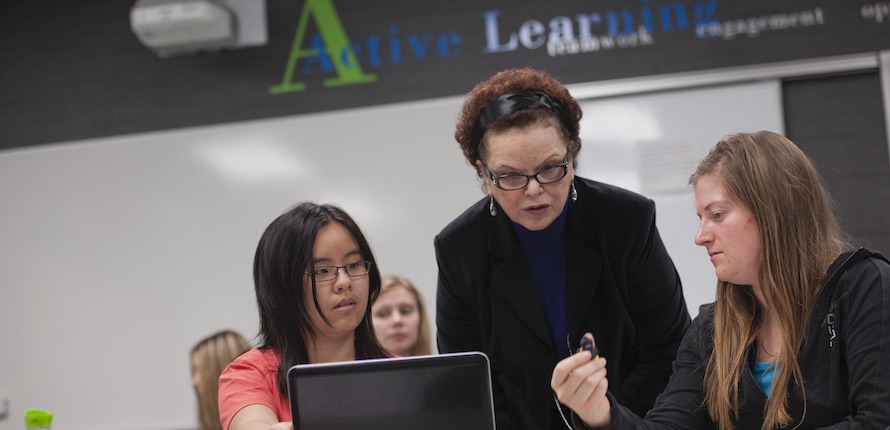 Active learning allows students the opportunity to get to know their classmates and provides them with the space to discuss issues of concern or interest that otherwise would probably remain unexplored. According to Rowinsky-Geurts, the integration of active learning may seem like a cumbersome task, but if activities are tailored according to students' needs, cultural backgrounds and ability; instructors may find that these are actually some of the most gratifying teaching and learning experiences for both them and students.
"The active learning classroom is my favourite teaching and learning space. The possibilities are endless. Students become involved in group work with ease and they accept the variety of activities and embrace the challenges. The class flow is always different, and everyone has the chance to interact with each other and with me, as their instructor," says Rowinsky-Geurts.