Laurier students love their school. Their energy and passion for this institution has created a campus community like no other. There are a lot of reasons why you should choose Laurier for your education, but here are 10 of our favourites.
#1 in Student Satisfaction

Maclean's magazine asked, and our students answered. Out of all the undergraduate students surveyed across Canada, Laurier students rated their student satisfaction the highest of all universities in our category in the 2017, 2018 and 2019 Maclean's Rankings of Canadian Universities.
Supportive Community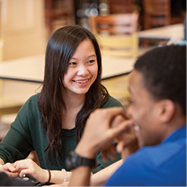 We've developed a powerful support structure to make sure that you have a fulfilling, safe and successful university experience. From academic support to health and wellness, we have an array of services to help you achieve your personal, academic and professional goals.
Real-World Experience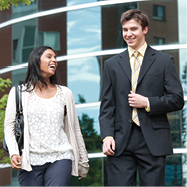 We have the largest business degree co-op program in Canada and the program was the first to be offered in Ontario. More than two thirds of our programs are eligible for co-op, and experiential learning opportunities are available in all programs.
Choosing co-op is a great way to clarify your career goals before graduation. It's also a useful strategy in making valuable contacts to boost your advantage in future job searches.
Our Students Get Involved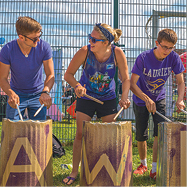 Laurier has one of the nation's most active student unions, with more than 250 student-led clubs and associations with 5,000 members. We are also the no. 1 university in the world for student and alumni volunteerism, according to the 2015 LinkedIn University Rankings.
Award-Winning Faculty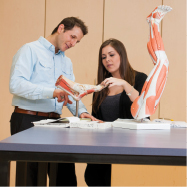 Laurier has a proud history of instructional excellence and creating engaging learning environments in innovative spaces that promote exceptional student experiences.
Instructors at Laurier have been recognized for their dedication, engagement and passion for teaching through a number of high-profile awards at the institutional, provincial, national and international level.
Changemaker Campus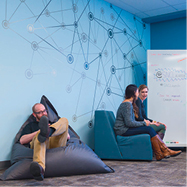 Laurier is only the second university in Canada to qualify for the prestigious "Changemaker Campus" designation from Ashoka U. This signifies that we are a global leader in social entrepreneurship and social innovation education.
Relevant Programs and Academic Choices
Design your degree with our innovative programs and academic options that will prepare you for your future career.
Laurier's approach to experiential learning means you'll be learning outside of the classroom as well. While your academic achievements will be tracked on your transcript, your extracurricular activities will be tracked on your experience record.
International Experiences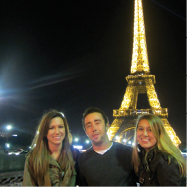 Internationalize your degree by enhancing your international and intercultural skills, around the world and right at home. Study abroad, learn a new language, celebrate culture and more.
Tradition of Excellence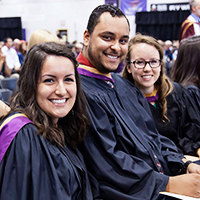 For more than a century, Laurier has been known for academic excellence and preparing students to succeed after they graduate. 98% of our 2017 graduates secured employment or went on to postgraduate studies.
Entrepreneurship Opportunities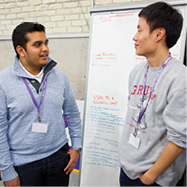 No matter which academic program you choose, you can immerse yourself in the world of entrepreneurship at Laurier. Bring your ideas to life through our LaunchPad program, where we're inspiring Canada's next generation of successful entrepreneurs.