Four Wilfrid Laurier University researchers were awarded joint federal and provincial funding for essential research infrastructure. Danve Castroverde, Stephanie DeWitte-Orr, Diano Marrone and Alison Mountz received grants from the Canada Foundation for Innovation's (CFI) John R. Evans Leaders Fund and the Ontario Research Fund's (ORF) Small Infrastructure Fund.
"Thank you to our partners in the Canadian and Ontario governments for investing in the first-class research happening at Laurier," says Jonathan Newman, vice-president: research. "Our faculty cannot make breakthroughs or create mentorship opportunities for students without these foundational tools. We are grateful and I am proud of my colleagues for earning this support."
The Laurier research projects funded by CFI and ORF are investigating plant immunity, fish health, aging of the brain and international migration.
Danve Castroverde
Assistant professor, Biology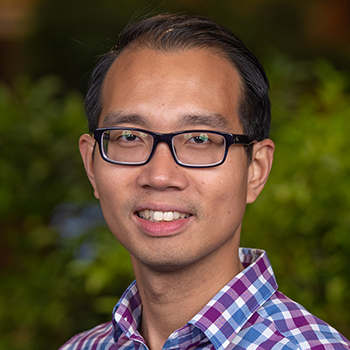 Castroverde was awarded $143,952 for his project "Environmentally controlled growth system and molecular phenotyping platform for plant immunity research." Warm temperatures are known to negatively impact plant immunity and to exacerbate plant diseases, making climate change a serious threat to global agriculture and food security. Building on his previous research, Castroverde's lab is investigating the molecular mechanisms underlying how plant immunity and disease are influenced by elevated temperatures.
Castroverde's funding from CFI and ORF helped to purchase instrumentation for his lab that is used to conduct temperature-controlled plant growth and immunity experiments, as well as determine plant responses at both physiological and molecular levels. The suite of equipment will facilitate molecular analyses of plant samples, ranging from sample preparation to genotyping and gene expression profiling.
Stephanie DeWitte-Orr
Associate professor, Health Sciences and Biology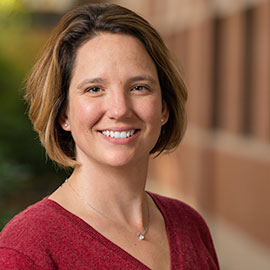 DeWitte-Orr was awarded $182,686 for her project "From Dish to Fish: Supporting Farmed Fish Health in Canada." Fish farming has important socio-economic benefits nationally and the development of novel supplements and treatments to support fish health will directly benefit the Canadian economy by producing healthier fish to sell on the global market. DeWitte-Orr's lab is working to promote fish health by developing more effective methods of delivering nutritional supplements to farmed fish and developing novel antiviral therapeutics to protect farmed fish from disease.
The CFI-ORF funding will directly support this work by enabling DeWitte-Orr to purchase equipment to allow for better storage and processing of tissues collected during animal trials. The infrastructure includes a -80oC freezer to store tissue samples, machines to process tissue samples, and a microscope with the capability to visualize internal responses in fish that receive nutrients or therapeutics.
Diano Marrone
Professor, Psychology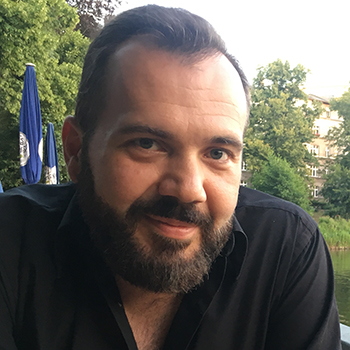 Marrone was awarded $398,000 for his project "Individually ventilated caging systems to support animal research." As demographic shifts cause the number of older Canadians to rise during the coming decades, it is increasingly important to help all Canadians age successfully with minimal impairment. A major challenge in finding early biomarkers – measurable signs of disease – of age-related illnesses is the fact that physiological changes occur even in the brains of people who never develop diseases such as Alzheimer's.
Thus, understanding how the brain ages in the absence of disease provides critical data to help scientists distinguish between normal brain adaptations and pathological changes. Rodents are a powerful tool for understanding normal brain aging because they develop similar memory deficits to humans but do not naturally develop Alzheimer's pathology. The funding from CFI and ORF will enable Marrone's lab to purchase individually vented caging for mice and rats, providing them with a housing environment that is healthy and reduces stress during the research process. 
Alison Mountz
Professor, Geography and Environmental Studies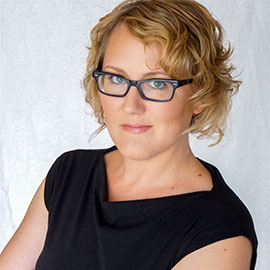 Mountz was awarded $136,854 for her project "Haven: The Asylum Lab." In the highly politicized field of migration, the state-of-the-art lab at the Balsillie School of International Affairs will offer a haven for migration data and provide a physical space for scholars from around the world to gather and conduct research using cutting-edge technology. While the lab will begin by gathering publicly accessible data, Mountz herself has assembled many rare, informative data sets that she hopes to make available to fellow scholars and the public after having spent decades studying migration, borders and political asylum.
Thanks to the support of CFI and ORF, Haven: The Asylum Lab is currently under construction, with plans to open in the fall. The room will have multiple workstations, a central meeting area for group collaboration, and the latest hardware and software for comparative analysis. Given the sensitivity of migration data, grant funding will also support the development of a high-tech security apparatus to protect the information housed at Haven.