Students from Wilfrid Laurier University, the University of Waterloo and McMaster University were winners at the Challenge 4 Climate Action competition, which challenged 200 teams of students from universities, colleges and high schools in 58 countries to generate innovative solutions to urgent challenges caused by climate change.
The winning team, the Golden Marauders, designed a portable pasteurization kit so Kenyan herders can access milk that is free from Middle East Respiratory Syndrome (MERS), a deadly coronavirus, even when they're far from their communities.
The Golden Marauders team included second-year student Kiana Dhindsa, studying business administration at Laurier; Miraal Kabir, in the Laurier-Waterloo double-degree business administration and computer science program; Daria Margarit, Martin Turuta and Alex Shehdula, all Laurier-Waterloo double-degree business administration and mathematics students; and Hanna Rao, an arts and science student at McMaster University. The team was awarded $6,000 from Convergence Tech, which hosted the Challenge 4 Climate Action competition.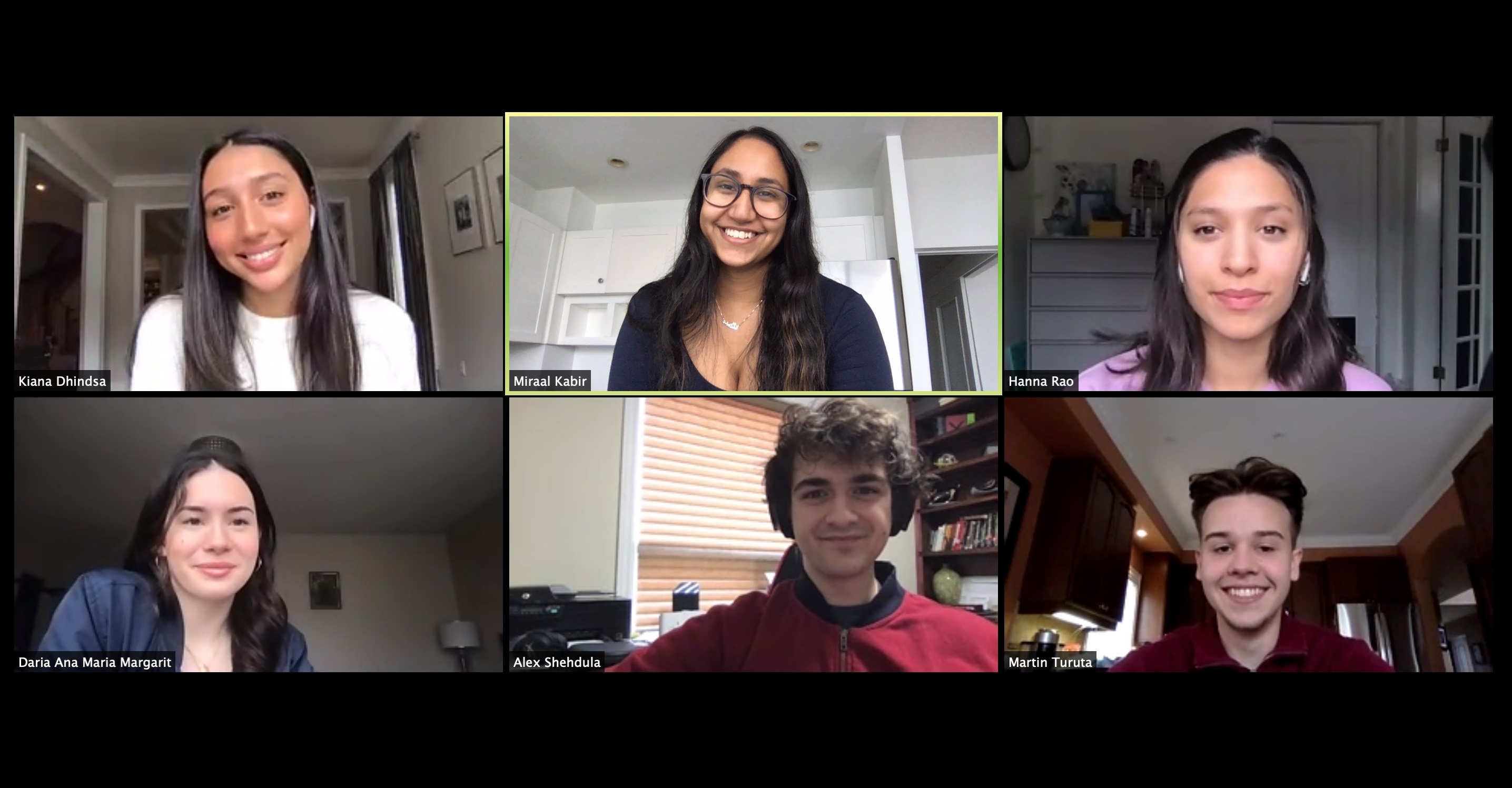 "When you're a university student, you sometimes feel like you're just one little person in a big community – and that's just the university," says Dhindsa. "I think a lot of students overlook their ability to actually make change globally."
Competitors were asked to choose one of 15 problems – some relating to the impacts of climate change on oceans and wetlands, food security and Indigenous communities – and were given 10 days to research the problem and come up with a solution. The Golden Marauders team chose to study how climate change is disproportionately affecting developing countries around the world and search for solutions.
During their research, team members learned about the plight of herders in Kenya and other parts of Africa, who have had to replace their cattle with camels. Camels are more resilient to extreme heat and droughts caused by climate change, but are also carriers of the MERS virus. Most herders drink unpasteurized camel milk because they don't have the tools or knowledge to pasteurize it themselves, and some contract MERS as a result. With a 34 per cent death rate, MERS is more than three times as deadly as COVID-19.
Over the 10 allotted days, the students studied a variety of pasteurization methods, materials and manufacturing processes before coming up with an affordable, lightweight and portable kit, which they named Safi, the Swahili word for pure and safe. The students also spoke to a representative from Dare Women's Foundation, a non-profit organization based in Tanzania, because they aim to convince women, who tend to make decisions about food and lifestyle, about the importance of using the pasteurization kits.
The Golden Marauders team created a short video for the first round of competition. After reaching the finals, the team refined its script and presented live to a group of high-profile judges including the director of the Department of Environment, Climate Change and Health with the World Health Organization, the chancellor of Ryerson University, the senior adviser for climate, energy and environment with UNICEF and former Green Party of Canada leader Elizabeth May.
The team plans to put its $6,000 prize toward further developing its portable pasteurization kit, starting with more research, prototyping and testing, patenting the idea, and then hopefully finding investors, manufacturers and distributors.