Researchers at Wilfrid Laurier University were recently awarded federal funding to work with community partners on COVID-19-related studies.
"The ongoing COVID-19 pandemic has posed unprecedented challenges around the world," says Navdeep Bains, federal minister of innovation, science and industry. "While much of the focus to date has been on developing and testing effective countermeasures to control the spread of the virus, the work these researchers will be doing to examine the longer-term impacts of the pandemic on individuals, businesses and communities will better position Canada for a strong recovery."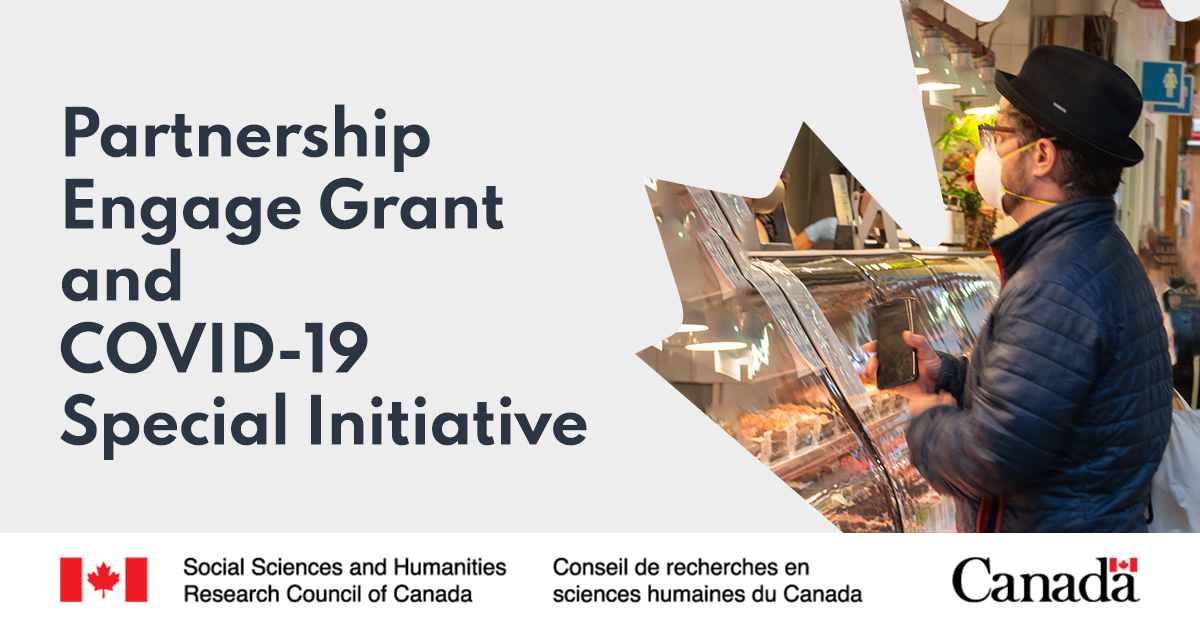 The Social Sciences and Humanities Research Council awarded Partnership Engage Grants to three projects led by Laurier professors – profiled below – as well as two more featuring Laurier faculty as co-applicants: Manuel Riemer's collaboration with Peter Jones from OCAD University about decision-making in municipal planning to enable long-term resiliency, and Lea Caragata's partnership with Maria Liegghio from York University to study the impacts of COVID-19 on youth living in poverty.
Safeguarding the Well-being of Women in Law Enforcement
Research has shown that women in law enforcement generally experience higher levels of stress and are more likely to provide frontline care to vulnerable populations than their male colleagues. Since they also perform the bulk of domestic labour and child care at home, COVID-19 threatens to intensify these systemic inequalities as the pandemic makes it impossible to divide work and home spaces. 
Debra Langan and Carrie Sanders, associate professors in Laurier's Department of Criminology, were awarded $24,879 to conduct a gendered analysis of the impacts of COVID-19. They are collaborating with Ontario Women in Law Enforcement, a networking and professional development organization, to examine whether, how and to what extent COVID-19 has exacerbated the challenges and inequalities experienced by women in law enforcement at work and at home. 
Langan and Sanders plan to provide recommendations for how police organizations can safeguard the well-being of women in law enforcement and the important gains that have been made in their recruitment, retention and promotion.
Navigating Public Opinion and Public Health
More than ever, the public and policymakers have turned to public health experts for guidance on navigating this unprecedented health crisis. However, scientific information about COVID-19 remains uncertain and evolving, leaving the Canadian Public Health Association (CPHA) and its members challenged to provide concrete, actionable advice while balancing economic prosperity and civil liberties.
Simon Kiss, associate professor of Digital Media and Journalism, was awarded $24,614 to partner with the CPHA, Canada's largest independent body of public health experts, to gain a better understanding of its members' experiences as experts and their relationships with policymakers. Kiss and his collaborators, including fellow Laurier associate professors Andrea Perrella and Ketan Shankardass, will simultaneously survey the Canadian public to test how their political attitudes compare with the public health community, and how their interpretations of scientific evidence may differ.
At a time when trust in public health experts is imperative, Kiss plans to help CPHA members communicate advice as effectively as possible and to increase the public's understanding of the complex interactions between science and public policy. 
Assessing the Long-term Care Workforce in Waterloo Region
Long-term residential care facilities have been the epicentre of the COVID-19 pandemic in Canada, accentuating an ongoing crisis of elder care. The workforce in the long-term care sector is largely made up of personal support workers (PSWs), many of whom are migrants who face poor employment conditions, low-paying work and often lack sufficient training.
Margaret Walton-Roberts, professor of Geography and Environmental Studies, has previously found that international students in health-care programs in Waterloo Region often take up employment as PSWs in local long-term care homes. Building on that research, she was awarded $22,480 to partner with the Workforce Planning Board of Waterloo Wellington Dufferin (WPB) to assess how significant migrant workers are to the supply of PSWs in the region's long-term care sector and its sustainability moving forward.
The WPB has been working with local health employers to understand the challenges they face, including the shortage of PSWs and the variable nature of PSW qualifications. Walton-Roberts will produce a report addressing the migration pathways that have developed to supply migrant workers to long-term care facilities, their training and working conditions, and how the COVID-19 pandemic may have altered or disrupted recruitment practices.